Walt Disney Pictures revealed the voice cast and the first image of their upcoming American 3D computer-animated, Finding Dory at D23 Expo.
The film is a sequel to the 2003 Pixar film, Finding Nemo. Andrew Stanton returns as writer and director, alongside Angus MacLane as the co-director.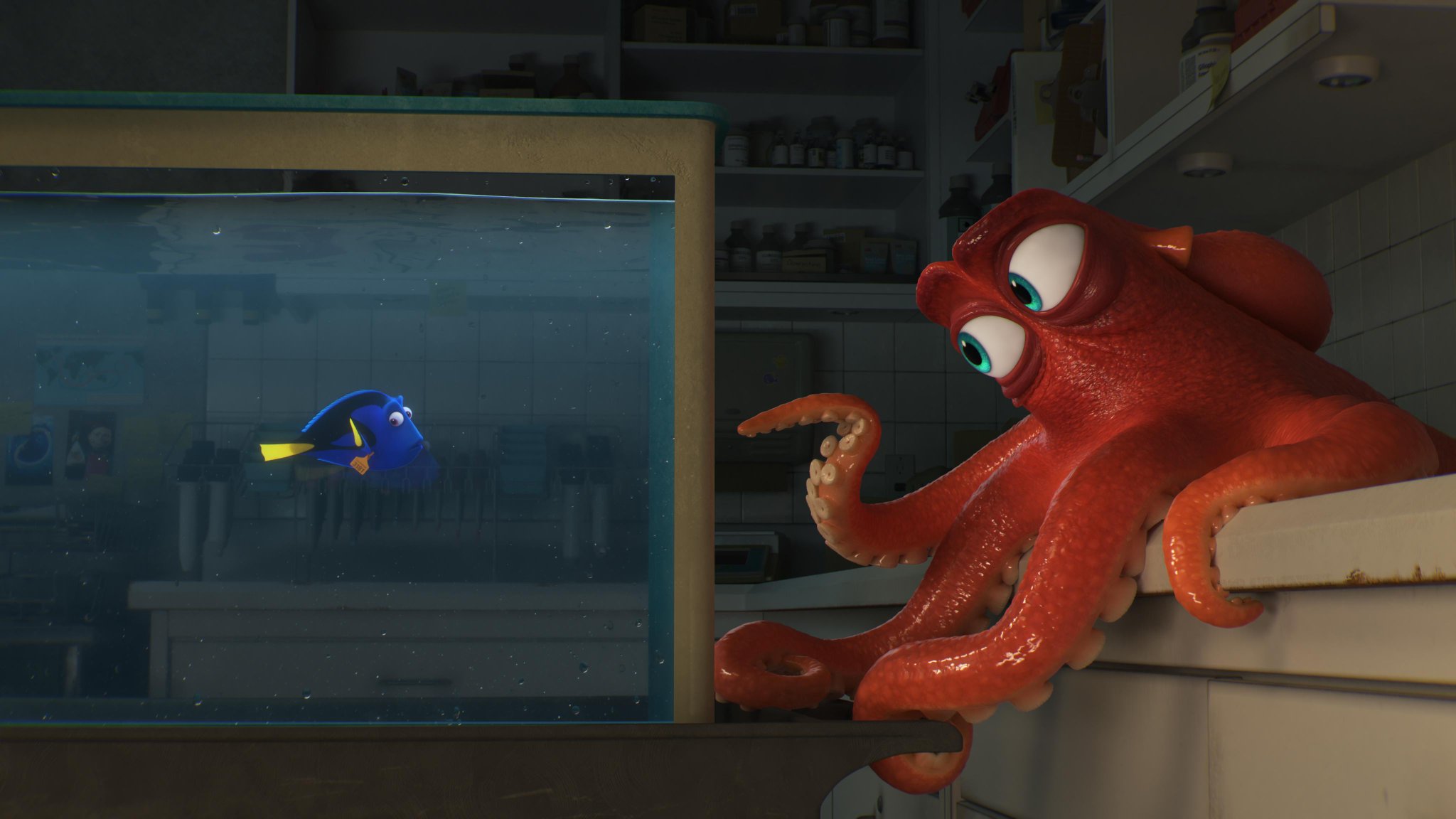 "DORY DIVES IN — Ellen DeGeneres ("The Ellen DeGeneres Show"), the voice of everyone's favorite forgetful blue tang, took a dip with D23 EXPO attendees this afternoon, celebrating Disney·Pixar's upcoming film 'Finding Dory.'
Joining DeGeneres on stage this afternoon were Ed O'Neill ("Modern Family"), who lends his voice to Hank, a cantankerous octopus; Ty Burrell ("Modern Family"), the voice of Bailey, a misguided beluga whale; and Kaitlin Olson ("Always Sunny in Philadelphia"), who voices Destiny, a kind-hearted whale shark.
Oscar®-winning director Andrew Stanton ("Finding Nemo," "WALL•E"), co-director Angus MacLane and producer Lindsey Collins (co-producer "WALL•E") offered new details of the all-new story, which reunites Dory with friends Nemo and Marlin on a search for answers about her past.
What can she remember? Who are her parents? And where did she learn to speak Whale? Also featuring the voices of Albert Brooks, Diane Keaton and Eugene Levy."
The film will be focused on the amnesiac character Dory, and will explore the idea of her being reunited with her family. It takes place six months after the events of Finding Nemo and will be set off the coast of California.
Finding Dory is scheduled to be released on June 17, 2016.
You can like our page on 
Facebook
, follow us on 
Twitter
, subscribe to our
YouTube channel
, or add us to your circle on 
Google+
 to keep yourself updated on all the latest news around the web.