Columbia Pictures unveiled Zombieland 2 poster giving us the first look at the post-apocalyptic zombie comedy film.
It took them a decade, but Jesse Eisenberg, Woody Harrelson, Emma Stone, and Abigail Breslin are back together for the sequel to Zombieland, which is now officially tittled Zombieland: Double Tap.
Check out Zombieland 2 poster featuring the main cast after the break: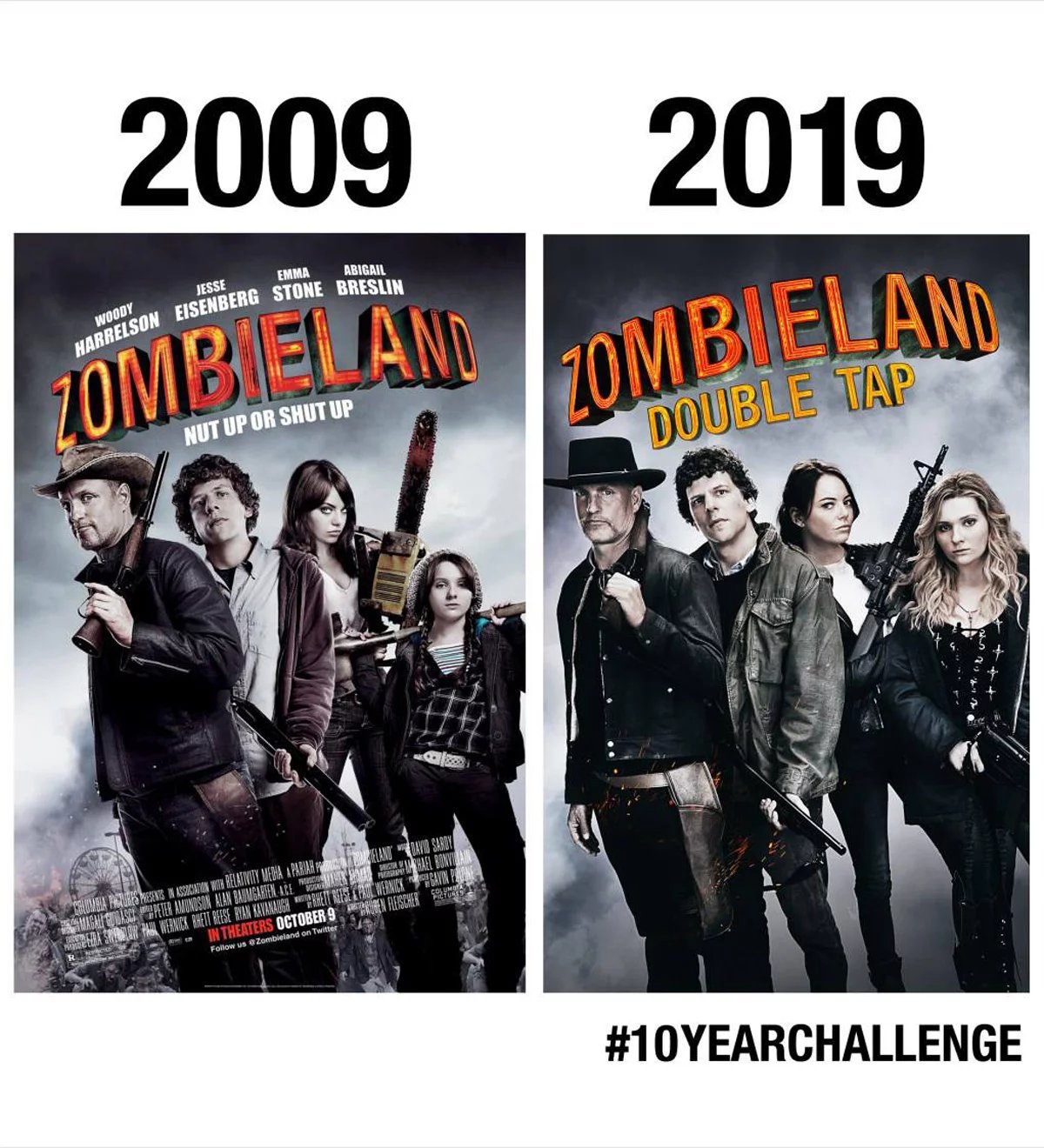 The new cast includes Zoey Deutch, Avan Jogia and Rosario Dawson.
Synopsis:
"Columbus, Tallahasse, Wichita, and Little Rock move to the American heartland as they face off against evolved zombies, fellow survivors, and the growing pains of the snarky makeshift family."
Directed by Ruben Fleischer and written by Rhett Reese, Paul Wernick, and David Callaham.
Zombieland hit theaters in 2009 grossing over $100 million globally off of a $24 million budget, as well as earning over $55 million on home media as of 2015.
Zombieland: Double Tap is scheduled for release on October 11, 2019.