Microsoft today unveiled a new member of the Xbox family, The Xbox One S, during their E3 2016 press conference.
"With a fresh new design and 'robot white' color, the Xbox One S is 40 percent smaller than the original Xbox One, creating the most compact Xbox yet.
It also includes a built-in power supply, and in response to fan requests worldwide, can be placed horizontally or vertically with an optional stand.
The console isn't just slimmer, the team added some new features for video and gameplay, you'll now be able to watch Blu-ray movies and stream video in 4K Ultra HD with content from Netflix and Amazon Video.
It also offers High Dynamic range (HDR) support for both video and gaming, so you "can experience richer, more luminous colors in games like Gears of War 4 and Scalebound. With a higher contrast ratio between lights and darks, HDR brings out the true visual depth of your games and media.
For increased accessibility, we shifted one of the three USB ports and the pairing button to the front of the Xbox One S alongside the newly added IR blaster.
Additionally, in order to make the Xbox One S as compact as possible and make all of these updates, we removed the dedicated Kinect port from the back.
Kinect for Xbox One will still be compatible with Xbox One S via the Xbox Kinect Adapter for USB connection and offers the same great experiences as the current console.
For fans that currently own a Kinect for Xbox One and plan to purchase the Xbox One S, we are offering a free Xbox Kinect Adapter."
A New Xbox Wireless was also announced, the new designed controller features "textured grip for enhanced comfort." The Wireless signal performance of the controller has been improved to give a more reliable wireless connection to the console and up to twice the wireless range when used with Xbox One S.
To make it easier to connect the controller on Windows 10 device, a Bluetooth support was added.
"The new thumbstick design significantly reduces wear to help maintain accuracy and smooth rotation over the life of the controller, so you never miss a beat.
The new Xbox Wireless Controller will be included with all Xbox One S consoles and will be available worldwide for individual purchase for $59.99 USD.
All Xbox One games, accessories and Xbox Live services will work with the new Xbox One S.
Xbox One S launches in 500GB, 1TB, and a special limited quantity 2TB launch edition.
The 2TB launch edition will be available in select markets starting early August for $399, with 1TB version for $349 and 500GB version for $299.
A Vertical Stand for Xbox One will also be available for $19.99 standalone purchase and The new controller $59.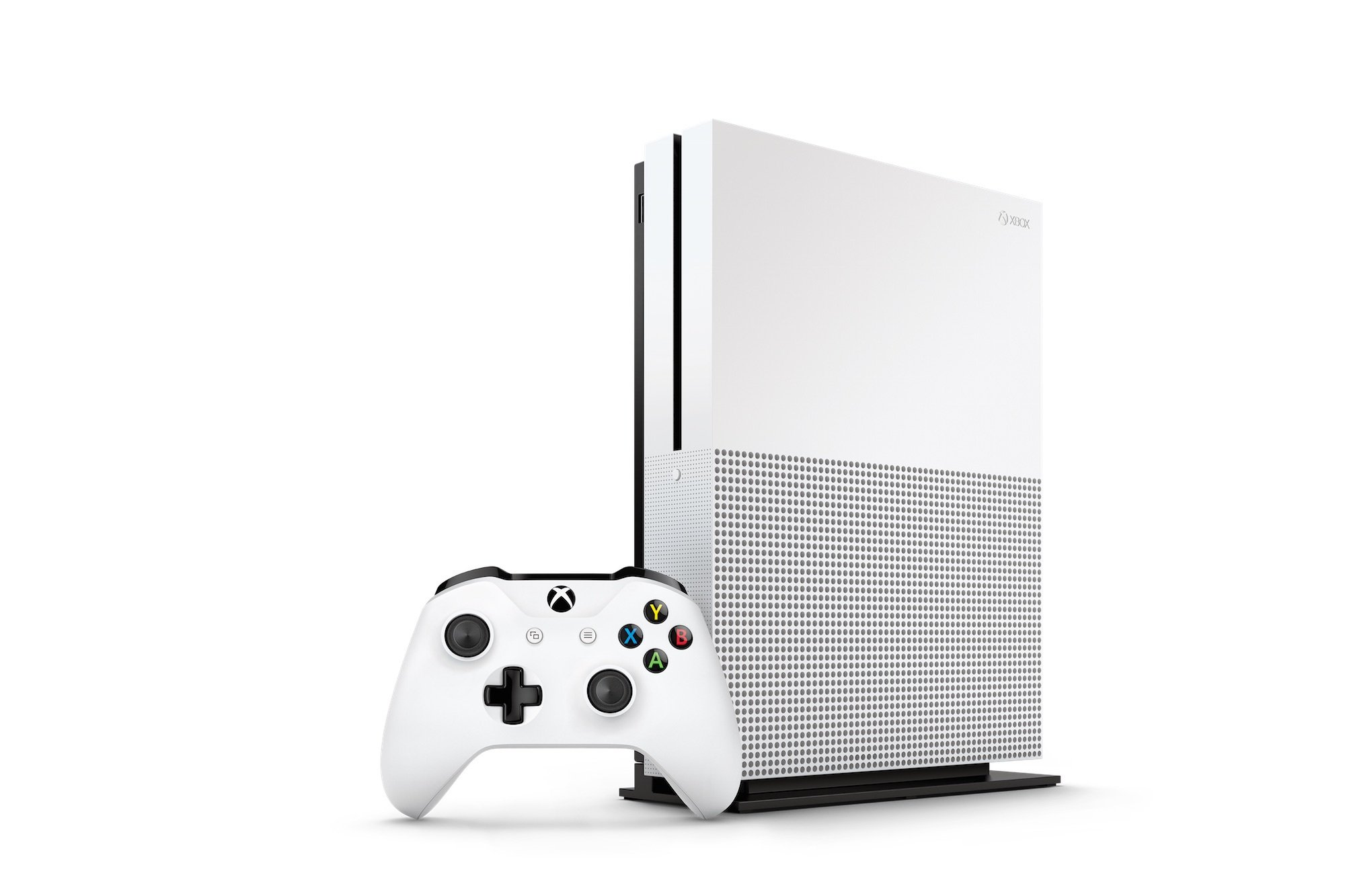 Like us on
Facebook
, follow us on 
Twitter
, subscribe to our
YouTube channel
, or add us to your circle on 
Google+
 to keep yourself updated on all the latest news around the web.