20th Century Fox is handing out X-Men: Apocalypse poster featuring En Sabah Nur / Apocalypse at San Diego Comic-Con.
An artistic rendered poster gives us a first look at the villain Apocalypse (played by Oscar Isaac), check it out below: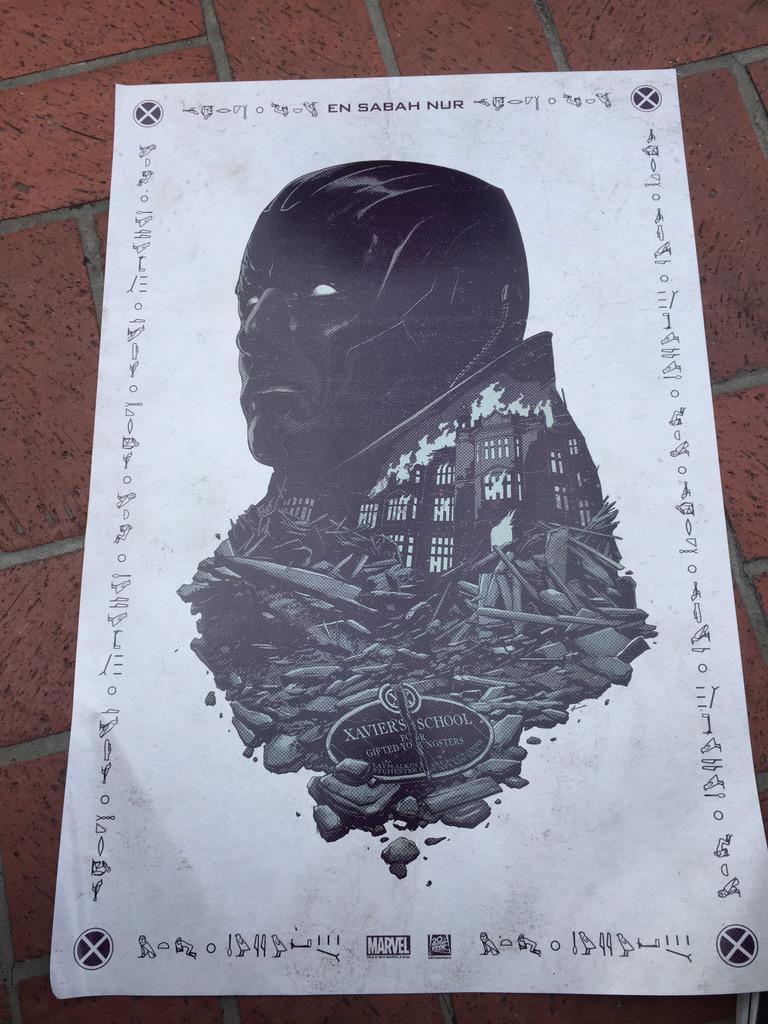 The film is based on the X-Men characters that appear in Marvel Comics. The sequel to 2014's X-Men: Days of Future Past and the ninth installment in the X-Men film series.
Directed by Bryan Singer, with a screenplay by Simon Kinberg from a story conceived by Dan Harris, Michael Dougherty, Kinberg and Singer.
It features an ensemble cast that includes James McAvoy, Michael Fassbender, Jennifer Lawrence, Nicholas Hoult, Oscar Isaac, Rose Byrne, Tye Sheridan, Sophie Turner, Alexandra Shipp, Kodi Smit-McPhee, Evan Peters, Lucas Till, Ben Hardy, Lana Condor and Olivia Munn.
X-Men: Apocalypse is scheduled for May 27, 2016 release.
You can like our page on 
Facebook
, follow us on 
Twitter
, subscribe to our
YouTube channel
, or add us to your circle on 
Google+
 to keep yourself updated on all the latest news around the web.