20th Century Fox revealed red band and green band trailers for Why Him?, an upcoming American romantic comedy film.
Directed by John Hamburg and co-wrote with Ian Helfer.
The film stars James Franco, Bryan Cranston, Zoey Deutch, Megan Mullally, Griffin Gluck, and Keegan-Michael Key.
"Over the holidays, Ned (Bryan Cranston), an overprotective but loving dad and his family visit his daughter at Stanford, where he meets his biggest nightmare: her well-meaning but socially awkward Silicon Valley billionaire boyfriend, Laird (James Franco).
The straight-laced Ned thinks Laird, who has absolutely no filter, is a wildly inappropriate match for his daughter.
The one-sided rivalry-and Ned's panic level-escalate when he finds himself increasingly out of step in the glamorous high-tech hub, and learns that Laird is about to pop the question."
Produced by Stuart Cornfeld, Dan Levine, Shawn Levy, and Ben Stiller.
Why Him? is scheduled to be released on December 25, 2016.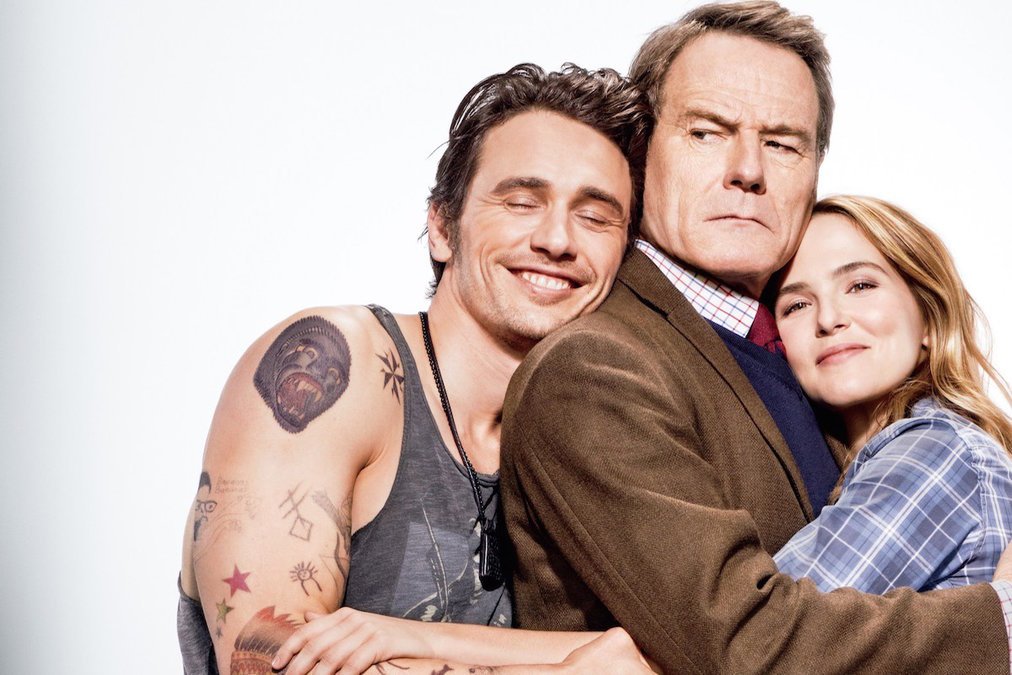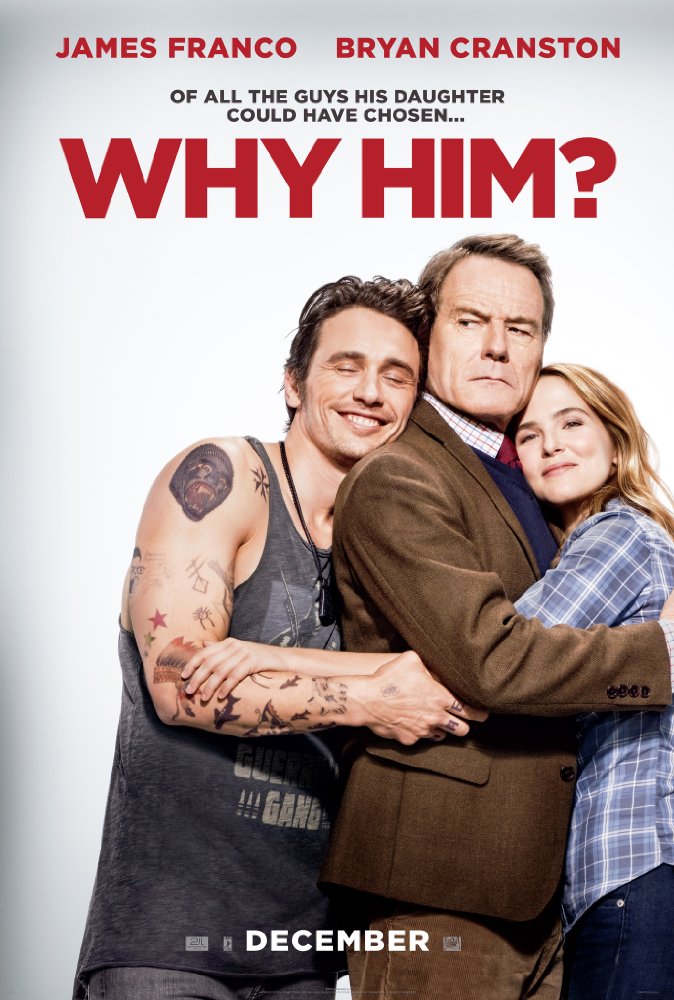 Like us on
Facebook
, follow us on 
Twitter
, subscribe to our
YouTube channel
, or add us to your circle on 
Google+
 to keep yourself updated on all the latest news around the web.