Marvel's upcoming superhero film, Avengers: Age of Ultron filming began on February 11 in Johannesburg, South Africa and continued through April 14 at various locations in Seoul, South Korea.
The filming moved to the Hawley Woods in Hampshire, England on April 8. Writer/director Joss Whedon took his time out to talk about his anticipated sequel and more with Empire.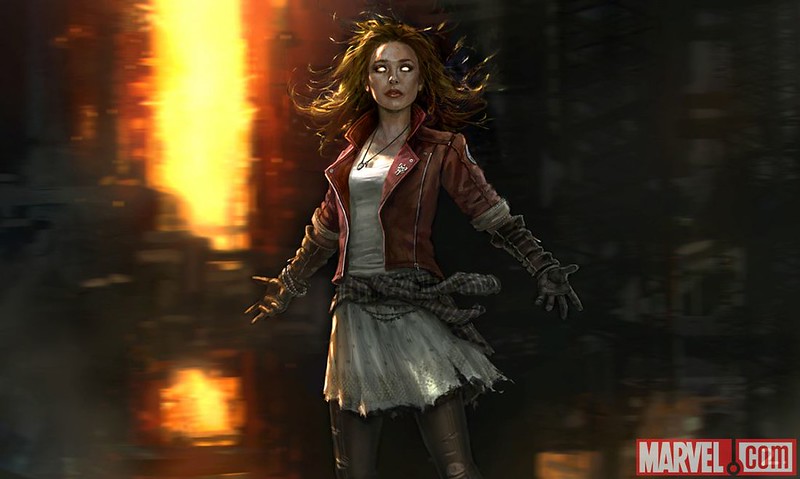 Avengers: Age of Ultron brings in few new additions to the cast, Scarlet Witch (Elizabeth Olsen), Quicksilver (Aaron Taylor-Johnson) and Baron Wolfgang von Strucker (Thomas Kretschmann), but they aren't present just for the sake of inclusion.
Speaking with Empire, Whedon explains: "I fiercely dislike the idea of just throwing in more people for the sake of doing that.
But last time I had all of Earth's Mightiest Heroes versus one British character actor, and I needed more conflict."
He adds superpowered siblings Scarlet Witch and Quicksilver won't getting along smoothly with our heroes, "They're not very happy with The Avengers. Their powers are not insignificant and they're quite different from what the Avengers have faced before."
The sequel to the 2012 film features a new Villain, Ultron (James Spader) and for the first time Whedon talks about him: "I'm having a blast with Ultron.
He's not a creature of logic – he's a robot who's genuinely disturbed. We're finding out what makes him menacing and at the same time endearing and funny and strange and unexpected, and everything a robot never is."
The Avengers (2012) was mostly shot in Albuquerque, New Mexico, and Whedon promised that the change in locations will have a effect on the style of the sequel.
"The number of different looks and textures and moods we're getting from the British locations is stupid awesome, because this, palette-wise, is very different.
I'm trying to make a different film. Because why would you make one movie twice? That seems weird," he concluded.
The film features Robert Downey Jr. as Tony Stark/Iron Man along with Chris Hemsworth as Thor, Mark Ruffalo as Hulk, Chris Evans as Captain America, Scarlett Johansson as Black Widow, Jeremy Renner as Hawkeye, Samuel L. Jackson as Nick Fury, with new additions to the cast Aaron Taylor-Johnson as Quicksilver, Elizabeth Olsen as Scarlet Witch, Paul Bettany as Vision and James Spader as Ultron.
Avengers: Age Of Ultron is scheduled for release on April 24 in the UK & Ireland, May 1, 2015 in US.
You can like our page on 
Facebook
, follow us on 
Twitter
, or add us to your circle on 
Google+
 to keep yourself updated on all the latest news around the web.
Source: Empire.