A new photo from Marvel Studios' Thor: Ragnarok has been revealed featuring The crown prince of Asgard.
Thor: Ragnarok photo features Chris Hemsworth as Thor sporting his new haircut, suited-up in his battle gear, ready for his first gladiator battle with "an old friend from work", Hulk in Planet Sakaar.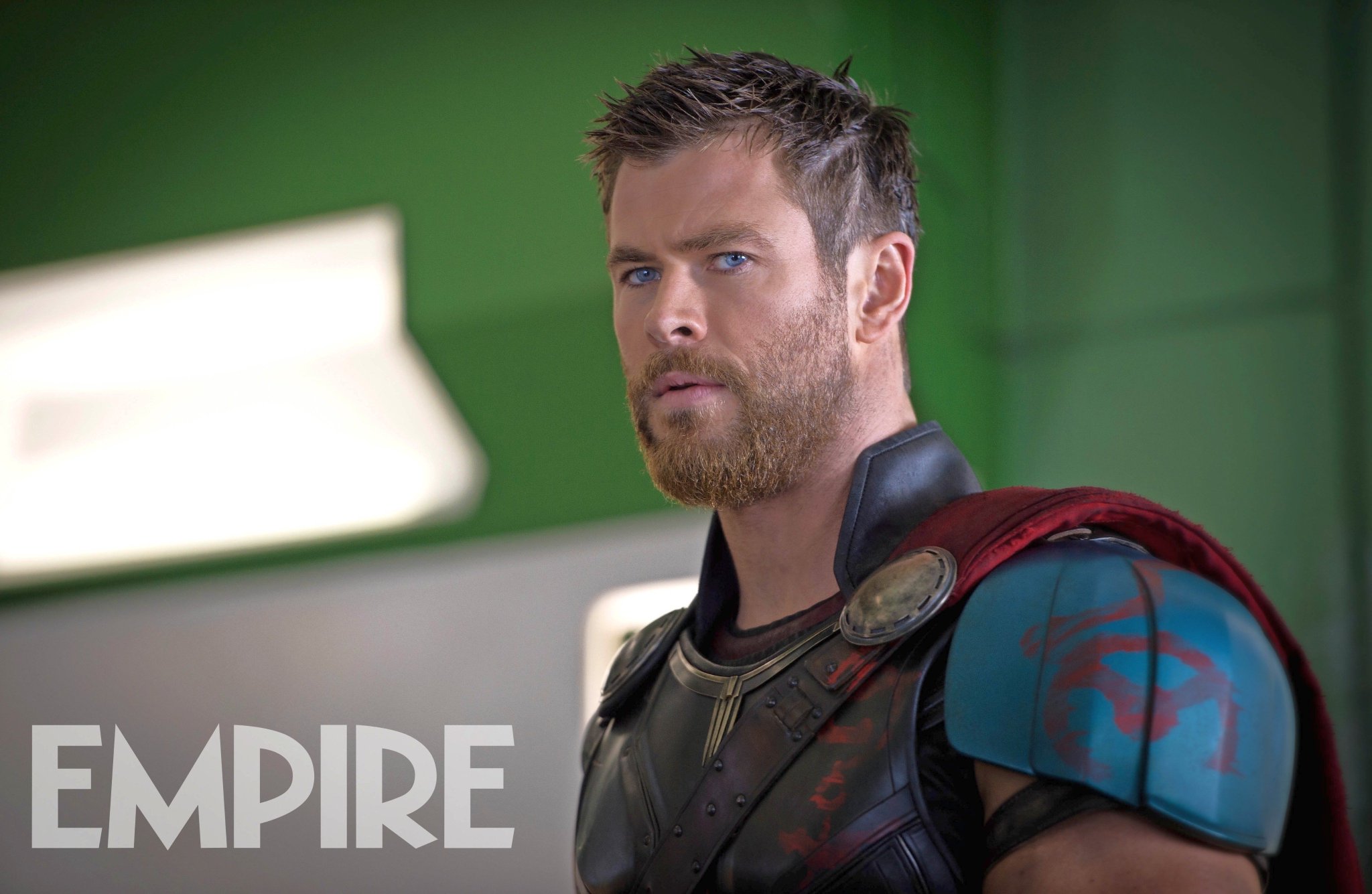 The film features the return of Chris Hemsworth as crown prince of Asgard & God of Thunder, Thor with Tom Hiddleston as Thor's adoptive brother, Loki; Idris Elba as the Asgardian sentry of the Bifröst Bridge, Heimdall and Sir Anthony Hopkins as king of Asgard, father of Thor, and adoptive father of Loki, Odin.
New cast features Cate Blanchett as the mysterious and powerful new villain Hela, Jeff Goldblum as the eccentric Grandmaster, Tessa Thompson as classic hero Valkyrie, Karl Urban as Skurge and Mark Ruffalo reprising his role of Bruce Banner/the Hulk, Benedict Cumberbatch as Stephen Strange.
Synopsis:
"In Marvel Studios' 'Thor: Ragnarok', Thor is imprisoned on the other side of the universe without his mighty hammer and finds himself in a race against time to get back to Asgard to stop Ragnarok – the destruction of his homeworld and the end of Asgardian civilization – at the hands of an all-powerful new threat, the ruthless Hela.
But first he must survive a deadly gladiatorial contest that pits him against his former ally and fellow Avenger—the Incredible Hulk!"
Sequel to Thor (2011) and Thor: The Dark World (2013), the third installment of Marvel's popular Norse Super Hero and the seventeenth film installment of the Marvel Cinematic Universe (MCU).
Directed by Taika Waititi with a screenplay by Eric Pearson.
Kevin Feige will produce the film, joined by executive producers Louis D'Esposito, Brad Winderbaum, Victoria Alonso, Thomas M. Hammel and Stan Lee.
Thor: Ragnarok is set for November 3, 2017 release.
Photo via Empire.