Marvel Studios' upcoming American web television miniseries created for Disney+ The Falcon and the Winter Soldier is a six-hour movie, according to Anthony Mackie.
Although the production for the miniseries was paused back in March due to COVID-19, American actor Anthony Mackie talks about The Falcon and the Winter Soldier during an actor-on-actor interview for Variety with Daveed Diggs.
He says, "We're shooting it exactly like a movie. Everybody who had worked on TV before was like, 'I've never worked on a TV show like this.'
The way in which we were shooting, it feels exactly like we were shooting the movie cut up into the show. So instead of a two-hour movie, a six or eight-hour movie."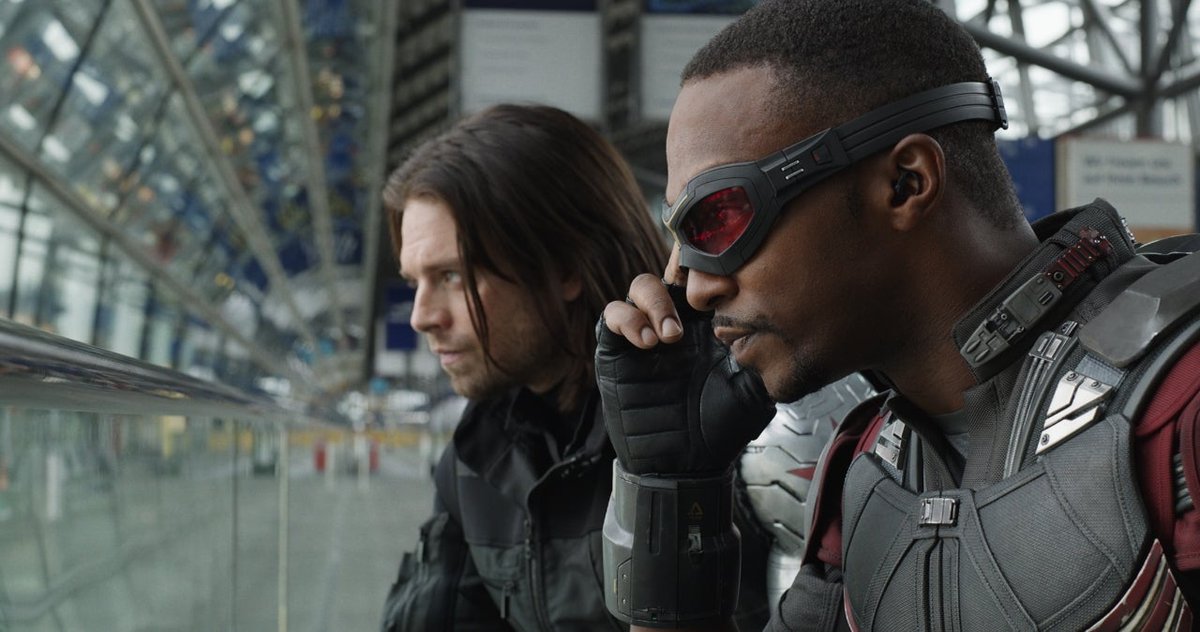 Mackie talks goes on to talk about production shutdown, "We were in Europe, and everything got crazy in Europe first. So they shut us down two weeks before the U.S. shutdown.
It was really amazing just because I feel like we're the first Marvel show or movie that had budget constraints. And that was always my [experience], 'It's Marvel, we could shoot forever.'
And they're like, 'Nah.' So it was a very different experience from the rest of the movies. But at the same time, it was a lot of fun."
Additionally, He talks about filming process and how much fun it was to work with the entire Falcon and the Winter Soldier cast & crew:
"Those movies are like summer camp. And this show, it was no different. It was the same group of people, coming together to make it work.
And so the stunt stuff — everything is just on another level. Every show, every movie, they just push it — they push the envelope so much. So hopefully, knock on wood, we'll be going back soon," he concluded.
The Falcon and the Winter Soldier production is expected to resume in Atlanta in August 2020, with a short shoot in the Czech Republic later in 2020.
The web series features Anthony Mackie and Sebastian Stan reprising their roles as Falcon and Winter Soldier, respectively, from the film series, including Daniel Brühl as Baron Helmut Zemo, Emily VanCamp as Sharon Carter, and Wyatt Russell as John Walker.
Based on the Marvel Comics characters Sam Wilson / Falcon and Bucky Barnes / Winter Soldier. It is set in the Marvel Cinematic Universe (MCU), sharing continuity with the films of the franchise.
Premise:
"After being handed the mantle of Captain America at the end of Avengers: Endgame (2019), Sam Wilson teams up with Bucky Barnes in a worldwide adventure that puts their abilities to the test."
The series is produced by Marvel Studios, with Kari Skogland directing along with Malcolm Spellman as head writer.
The Falcon and the Winter Soldier will be the first series in Phase Four of the MCU, it is scheduled to premiere in August 2020.