Production continues on Sony Pictures' feature film adaptation of The Dark Tower and we've got new photos from the set.
Update: New photos of Idris Elba as Roland Deschain (The Gunslinger) from the New York set have surfaced and previous week's set photos give us first look at Matthew McConaughey as Randall Flagg.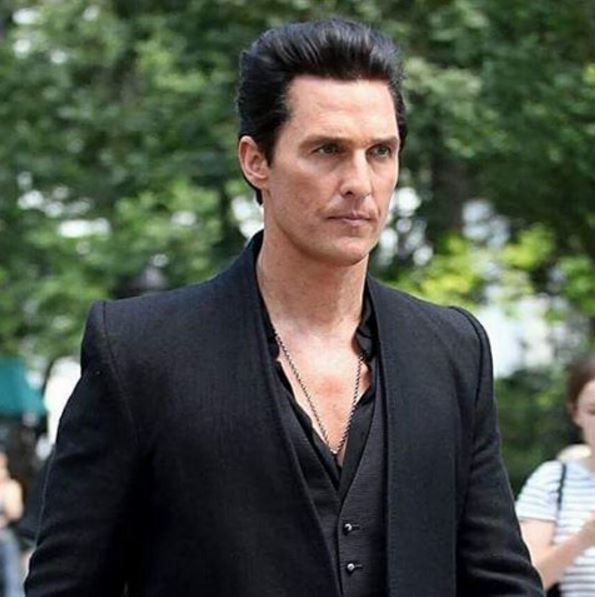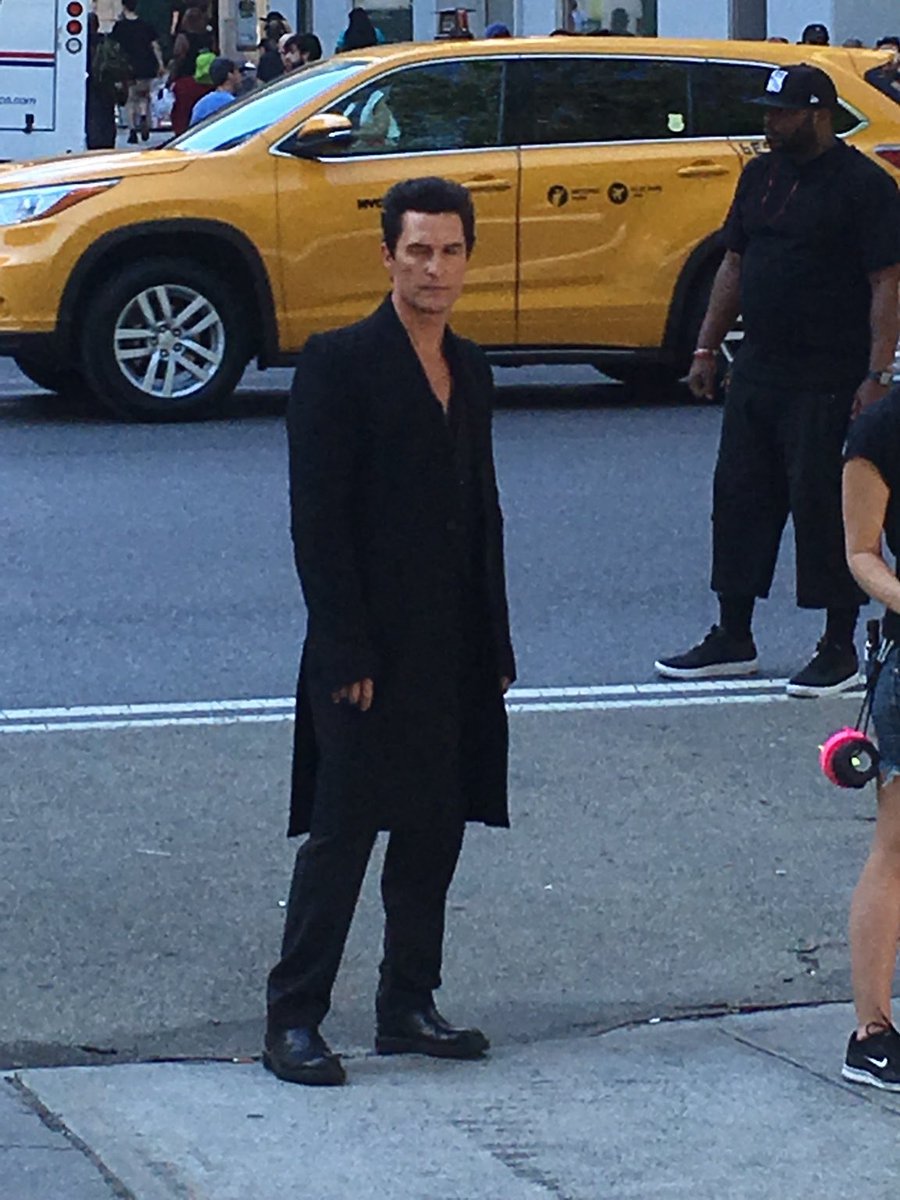 The film also stars Abbey Lee as the film's female lead, Tirana; Tom Taylor as young Jake Chambers; Jackie Earle Haley as the vampire leader, Sayre; Fran Kranz as Pimli, the right hand man of Flagg; and Katheryn Winnick in a mystery role.
"The Dark Tower series tells the story of Roland Deschain, Mid-World's last gunslinger, who is traveling southeast across Mid-World's post-apocalyptic landscape, searching for the powerful but elusive magical edifice known as The Dark Tower.
Located in the fey region of End-World, amid a sea of singing red roses, the Dark Tower is the nexus point of the time-space continuum.
It is the heart of all worlds, but it is also under threat. Someone, or something, is using the evil technology of the Great Old Ones to destroy it."
Directed by Nikolaj Arcel, written by Akiva Goldsman & Jeff Pinkner.
The Dark Tower is scheduled to hit theaters on February 17, 2017.
Like us on
Facebook
, follow us on 
Twitter
, subscribe to our
YouTube channel
, or add us to your circle on 
Google+
 to keep yourself updated on all the latest news around the web.
Source: Twitter & justjared.