We are just weeks away from DC Extended Universe's second installment, Batman v Superman: Dawn of Justice & followed up by the third installment, Suicide Squad, but that isn't stopping Warner Bros. from planning a sequel.
The Variety's Justin Kroll took to Twitter to reveal that WB is working on a follow-up: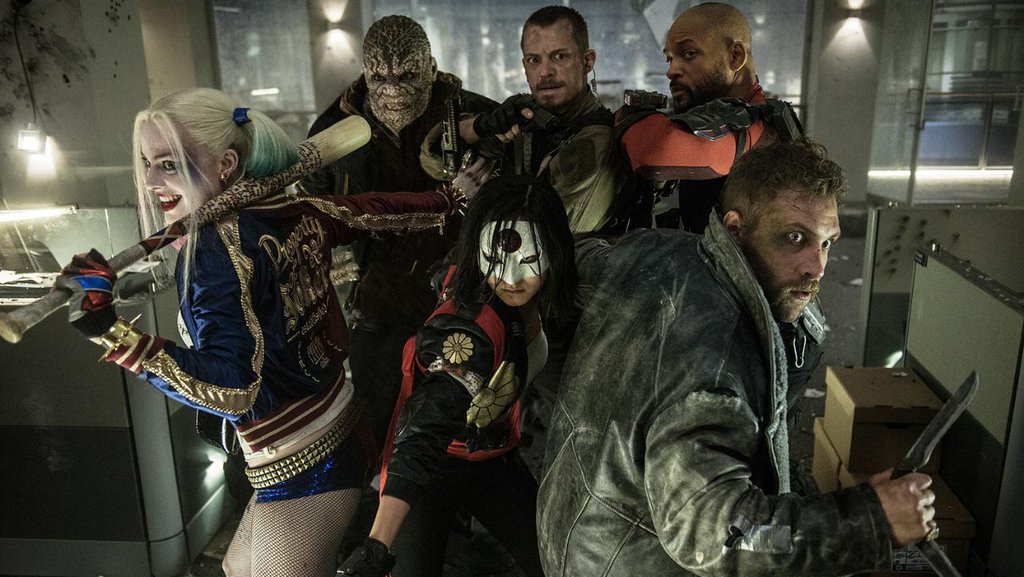 "Insiders say early footage has WB excited about SQUAD so much so that they are beginning to develop a sequel even though one isn't dated."
"Been hearing for awhile the studio wants this sequel up as quickly as possible and that they also want all players back including Ayer"
"Hearing studio is already looking for writer since Ayer will be busy with BRIGHT"
The release windows for a movie that goes into production in 2017 would be 2018 or 2019. The current DC films release schedule for 2018 and 2019 include The Flash (March 2018), Aquaman (July 2018), Shazam (April 2019) and Justice League Part Two (June 2019).
There's still plenty of time for WB to decide on a release schedule for Suicide Squad 2, we will find out soon. Are you excited about a sequel for Suicide Squad? let us know in the comments!
The film features an ensemble cast that includes Will Smith, Jared Leto, Margot Robbie, Joel Kinnaman, Jai Courtney, Cara Delevingne, Adewale Akinnuoye-Agbaje, Karen Fukuhara, Jay Hernandez, Adam Beach, and Viola Davis.
Suicide Squad is scheduled to be released on August 5, 2016 in 3D and IMAX 3D.
You can like our page on 
Facebook
, follow us on 
Twitter
, subscribe to our
YouTube channel
, or add us to your circle on 
Google+
 to keep yourself updated on all the latest news around the web.
Source: Twitter, variety.com