It didn't take long for the Ultimate Collector's Edition to be sold on eBay for over $700-$800/£500-£600.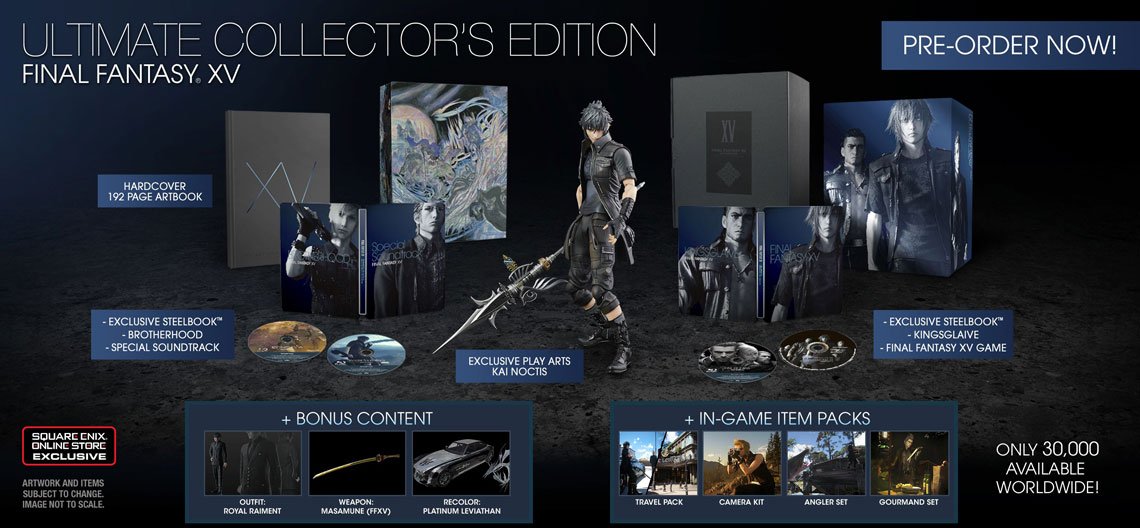 Director, Hajime Tabata took to twitter to reveal that they might produce more Collector's Edition.
"I'm truly grateful for those of you who checked out Uncovered: Final Fantasy XV.
Things were as exciting as can be at the event, but I heard that those of you in Japan also got excited along with the long TV commercial. Again, the Platinum Demo has received a large number of downloads, and we truly thank you for that!
And by the pre-orders for the Ultimate Collector's Edition vanished in a flash, and we've received plenty of voices from those that weren't able to acquire it. We are terribly sorry about that.
At the moment, we're continuing with internal coordination to see if we can somehow increase its production. We will make an announcement as soon as there's any progress!
Again, I'd like to let you know that we will follow protocol to handle what appears to be unusual orders that may seem like they were made for resale purposes. Once more, thank you for your continued support of Final Fantasy XV!"
Final Fantasy XV launches on September 30, 2016 for PlayStation 4 and Xbox One.
You can like our page on 
Facebook
, follow us on 
Twitter
, subscribe to our
YouTube channel
, or add us to your circle on 
Google+
 to keep yourself updated on all the latest news around the web.
Thanks, siliconera.com