Sony Pictures Animation revealed its upcoming theatrical and television slate through 2018.
The slate includes five theatrical features, three animated series and one Direct-to-Video.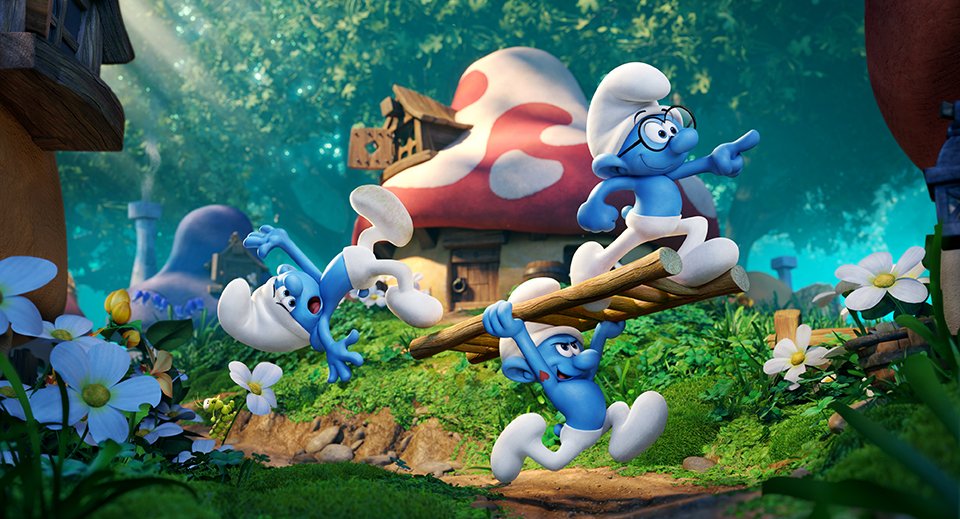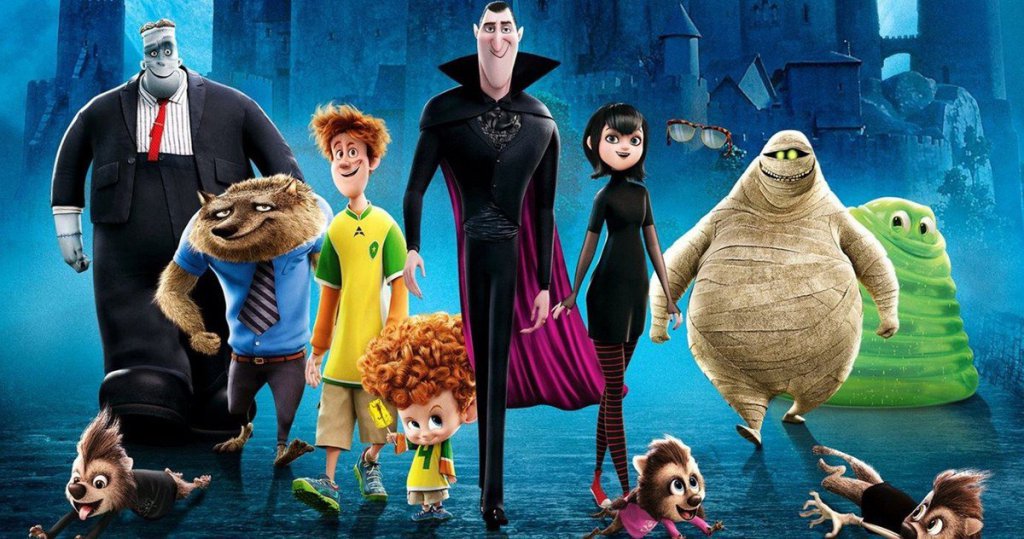 Check out the full slate after the break:
Theatrical Features
Smurfs: The Lost Village, a fully-animated comedy that delivers a fresh new take on the famous blue creatures and marks a return to the tone and style of the beloved comic book creations of Peyo—hits theaters April 7, 2017. The feature is directed by Kelly Asbury (Shrek 2, Gnomeo & Juliet), produced by Jordan Kerner (The Smurfs, Charlotte's Web), co-produced by Mary Ellen Bauder Andrews (Hotel Transylvania) and written by Stacey Harman and Pamela Ribon, based on the characters and works of Peyo. The voice cast includes Demi Lovato as Smurfette, Jack McBrayer as Clumsy, Joe Manganiello as Hefty, Danny Pudi as Brainy, and Rainn Wilson as Gargamel, with Mandy Patinkin as Papa.
Emoji Movie: Express Yourself which a surprising and comic take on the secret world of our phones and the beloved characters that have become daily necessities in global interpersonal communication. The feature, targeting an August 2017 theatrical release, is directed by Anthony Leondis, produced by Michelle Raimo Kouyate, and written by Anthony Leondis & Eric Siegel.
The Star was revealed as the working title for their upcoming Nativity film which is scheduled for a December 8, 2017 theatrical release. The computer-animated feature is directed by Oscar nominee Timothy Reckart (Head Over Heels); executive produced by DeVon Franklin, Lisa Henson, and Brian Henson; co-produced by Jenni Magee Cook; and written by Carlos Kotkin and Simon Moore. In The Star, a small but brave donkey and his animal friends become the unsung heroes of the greatest story ever told, the first Christmas. Sony Pictures Animation produces in association with The Jim Henson Company.
Hotel Transylvania 3, the follow-up to Sony Pictures Animation's highest grossing film in the U.S. and the biggest opening ever for a domestic September release —is scheduled to hit theaters September 21, 2018. Director Genndy Tartakovsky (Dexter's Laboratory, Star Wars: The Clone Wars), who returns to helm this brand new adventure, says, "I thought I was done exploring the world of Hotel Transylvania after the first two films, but while I was away from the franchise finishing my TV show Samurai Jack an idea sparked that I got really excited about and made it irresistible to return and helm myself this third adventure." Michelle Murdocca is back producing, with Adam Sandler executive producing, and Michael McCullers (Austin Powers: The Spy Who Shagged Me) writing the screenplay. Adam Sandler, Selena Gomez and Andy Samberg will be returning as the voices of Dracula, his vampire daughter Mavis, and her human husband Johnny.
Spider-Man, an upcoming animated movie slated for theatrical release December 21, 2018. The film is being written by Phil Lord. Avi Arad, Amy Pascal, Phil Lord & Christopher Miller are producing; Craig Sost is co-producing. Bob Persichetti (head of story on Puss in Boots and The Little Prince) is directing.
President of Sony Pictures Animation, Kristine Belson said, "We are meaningfully stepping up our level of production, while creating an environment that fosters the best talent. Our goal is to enlarge our presence in the animation landscape with a uniquely diverse slate, and our strategy to get there is to let artists drive the movies creatively."
Chairman of Sony Pictures Motion Picture Group Tom Rothman adds, "I could not be more proud of the way Kristine Belson has rebuilt Sony Pictures Animation into the boldest home for animation in the industry."
Animated Series
Ghostbusters: Ecto Force will further expand the Ghostbusters cinematic universe and focus on a new generation of Ghostbusters in the year 2050 who capture ghosts around the world with help from local teams—and some very cool gear. The younger-skewing Sony Pictures Animation project is being creatively spearheaded by Ivan Reitman and his production company Ghost Corps. Ghostbusters: Ecto Force is eyeing an early 2018 debut.
Hotel Transylvania: The Television Series is targeted for a 2017 airdate. The animated television series, produced in partnership with Corus Entertainment's Nelvana, will focus on the teenage years of Mavis, Dracula's daughter, and her friends. It will be airing on the Disney Channel worldwide.
Cloudy with a Chance of Meatballs is slated for its television series incarnation airdate in 2017. The 2D animated small-screen series, produced in partnership with DHX Media and commissioned by TELETOON in Canada, will expand on the adventures of the computer-animated feature films and will air on Cartoon Network in the U.S. and Turner channels across EMEA, APAC and Latin American markets.
DIRECT-TO-VIDEO
SURF'S UP 2: WAVEMANIA will debut on home entertainment in the Spring of 2017. Directed by Henry Yu and produced by Michelle Wong, the follow-up to the 2007 Oscar nominee will hit the shores in time for the 10-year anniversary of the franchise. The project is in partnership with WWE Studios (NYSE: WWE) and Sony Pictures Home Entertainment. The voice cast includes WWE Superstars John Cena®, The Undertaker®, Triple H®, Diva Paige™ and Mr. McMahon® as an an infamous big wave riding crew of penguins known as The Hang 5 which Cody Maverick convinces to let him join on their journey to a mysterious surf spot where legend has it they'll find the biggest waves in the world.
Like us on
Facebook
, follow us on 
Twitter
, subscribe to our
YouTube channel
, or add us to your circle on 
Google+
 to keep yourself updated on all the latest news around the web.