Comcept & Armature Studio released the launch trailer, revealed the voice cast and story details for their upcoming platform action-adventure game, ReCore.
"Survival starts in the core, and today Microsoft Studios unveiled a new look into ReCore's adventure-filled world, Far Eden, and its heroine, Joule Adams. Narrated by Joule's father, Dr. Thomas Adams, the video takes a deeper look at Joule's journey, revealing new gameplay and characters from ReCore's cinematic story as well as the qualities Joule inherited from her father; qualities that will help her and her Corebot companions to bring new life and hope to Far Eden.."
Additionally, the developers revealed the actors who helped bring the game to life: Joule (Erika Soto, Halo Wars 2), Dr. Adams (Connor Trinneer, Stargate: Atlantis and Star Trek: Enterprise), and the mysterious Kai Brehn, who makes his first appearance in trailer above (Harry Shum Jr., Shadowhunters: The Mortal Instruments and Glee).
"Developed by legendary creator Keiji Inafune and Armature Studio, the team behind the Metroid Prime series, ReCore is an exclusive new IP for Xbox One and Windows 10 that marries action and platforming gameplay with incredible visuals, unique art and an emotional, engaging story.
ReCore is the first game to feature Xbox Play Anywhere, with one purchase of $40 USD providing access to the game on both Xbox One and Windows 10 and progress shared across devices for easy picking up where you left off, no matter where you play."
The game will be fully localized in English, German, French, Italian, Spanish (LATAM), Brazilian Portuguese and Russian, and will include language support (UI and subtitles) for Spanish (Iberian), Chinese (simplified and traditional), Japanese and Korean.
ReCore will launch on September 13 in North America, Latin America, Asia Pacific except Japan; September 15 in Japan, and September 16, 2016 in Europe for Xbox One & PC.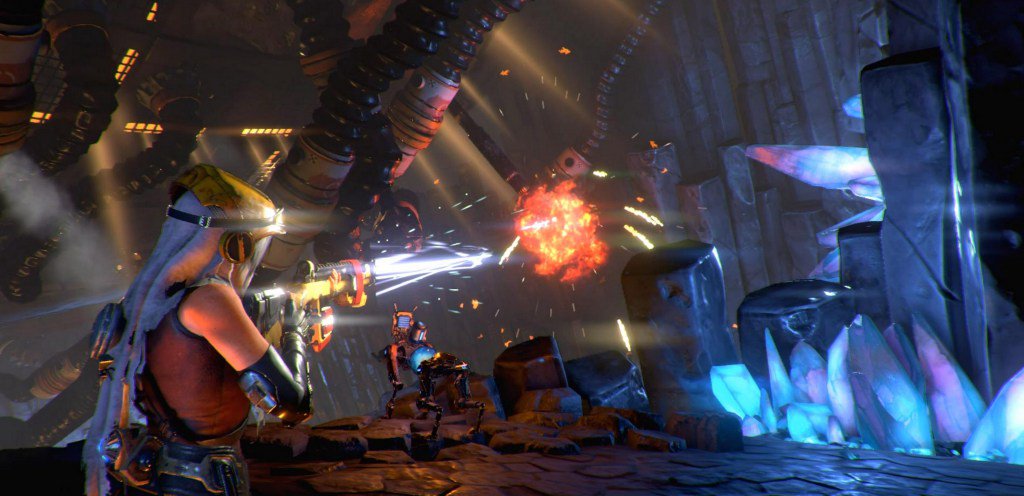 Like us on
Facebook
, follow us on 
Twitter
, subscribe to our
YouTube channel
, or add us to your circle on 
Google+
 to keep yourself updated on all the latest news around the web.