Paul Bettany, the English actor who is know for his roles in A Beautiful Mind (2001), Dogville (2003) and popular for his voice role as J.A.R.V.I.S. in Iron Man (2008), Iron Man 2 (2010), The Avengers (2012), and Iron Man 3 (2013).
Bettany was on American late-night talk show, Jimmy Kimmel Live! on Friday and Jimmy Kimmel confirms that he will portray Vision in Marvel's upcoming American superhero film, Avengers: Age of Ultron.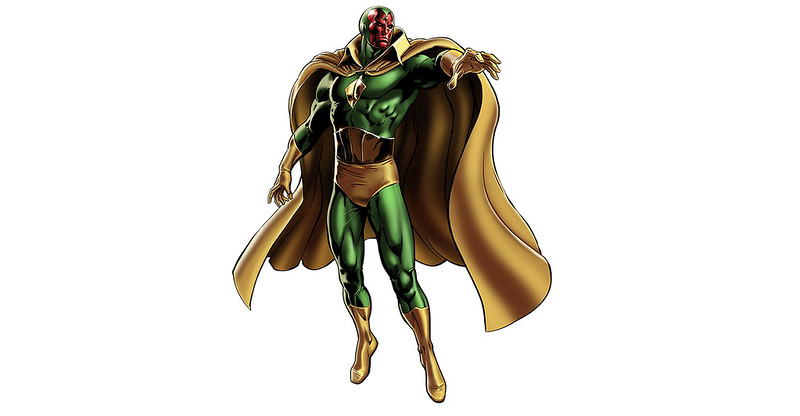 When Kimmel asked Bettany about The Vision's powers, he said: "Oh I can do all sorts of things, but I'm not allowed to really talk about them and what we're going to do because there might be a Marvel agent in the room who will actually wrestle me to the ground and fire me…
It's very exciting for me, but everything is a double edged sword, right? Because I was playing J.A.R.V.I.S. for years and my job was I would turn up at a recording studio for 45 minutes, do all my stuff, and then they would give ma huge bag of cash and then I'd go home.
Now it turns out they've found me out and they want me to actually do something!," he concluded.
The film features Robert Downey Jr. as Tony Stark/Iron Man along with Chris Hemsworth as Thor, Mark Ruffalo as Hulk, Chris Evans as Captain America, Scarlett Johansson as Black Widow, Jeremy Renner as Hawkeye, Samuel L. Jackson as Nick Fury, with new additions to the cast Aaron Taylor-Johnson as Quicksilver, Elizabeth Olsen as Scarlet Witch and James Spader as Ultron.
Avengers: Age Of Ultron is scheduled for release on May 1, 2015.
You can like our page on 
Facebook
, follow us on 
Twitter
, or add us to your circle on 
Google+
 to keep yourself updated on all the latest news around the web.
Source: Jimmy Kimmel Live