A new Uncharted set photo has been revealed featuring Tom Holland as Nathan "Nate" Drake and Mark Wahlberg as Victor "Sully" Sullivan.
The Uncharted set photo gives us the first official look at Mark Wahlberg's Sully character, check it out below and let us know what you think!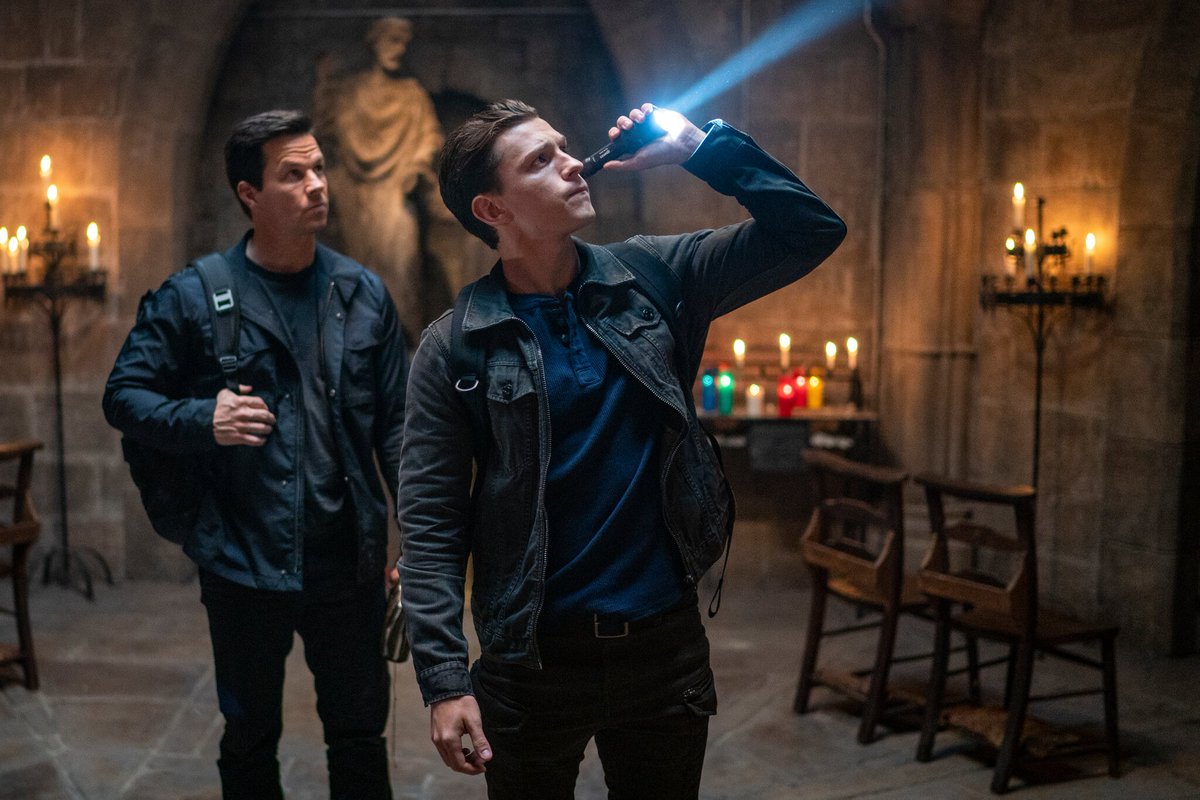 The story details on the action-adventure film are still under wraps but we do know that this will be a prequel to the video game franchise.
Since it's a prequel it makes sense that Sully doesn't have his iconic mustache yet, Wahlberg might sport it in the sequel.
PREVIOUSLY: Tom Holland Unveils The First Look At Uncharted Movie
Uncharted Movie is based on Naughty Dog and Sony Interactive Entertainment's action-adventure game series, Uncharted, the story follows a descendant of explorer Sir Francis Drake, a treasure hunter named Nate Drake who believes he has learned the whereabouts of El Dorado, the fabled South American golden city, from a cursed golden statue.
The search becomes competitive when a rival hunter joins the fray, then is escalated when creatures — actually mutated descendants of Spaniards and Nazis — begin attacking those hoping to learn the treasure's true secrets.
The film stars Tom Holland as Drake and Mark Wahlberg as his future mentor Victor Sullivan along with a supporting cast that includes Antonio Banderas, Sophia Taylor Ali and Tati Gabrielle.
Directed by Ruben Fleischer from a screenplay by Art Marcum and Matt Holloway.
Produced by Avi Arad, Ari Arad, Charles Roven, and Alex Gartner.Uncharted is scheduled to be theatrically released on February 18, 2022, in IMAX, RealD 3D, and Dolby Cinema by Sony Pictures Releasing.Photo: nytimes.com