Check out the poster in the below and let us know what you think in the comments!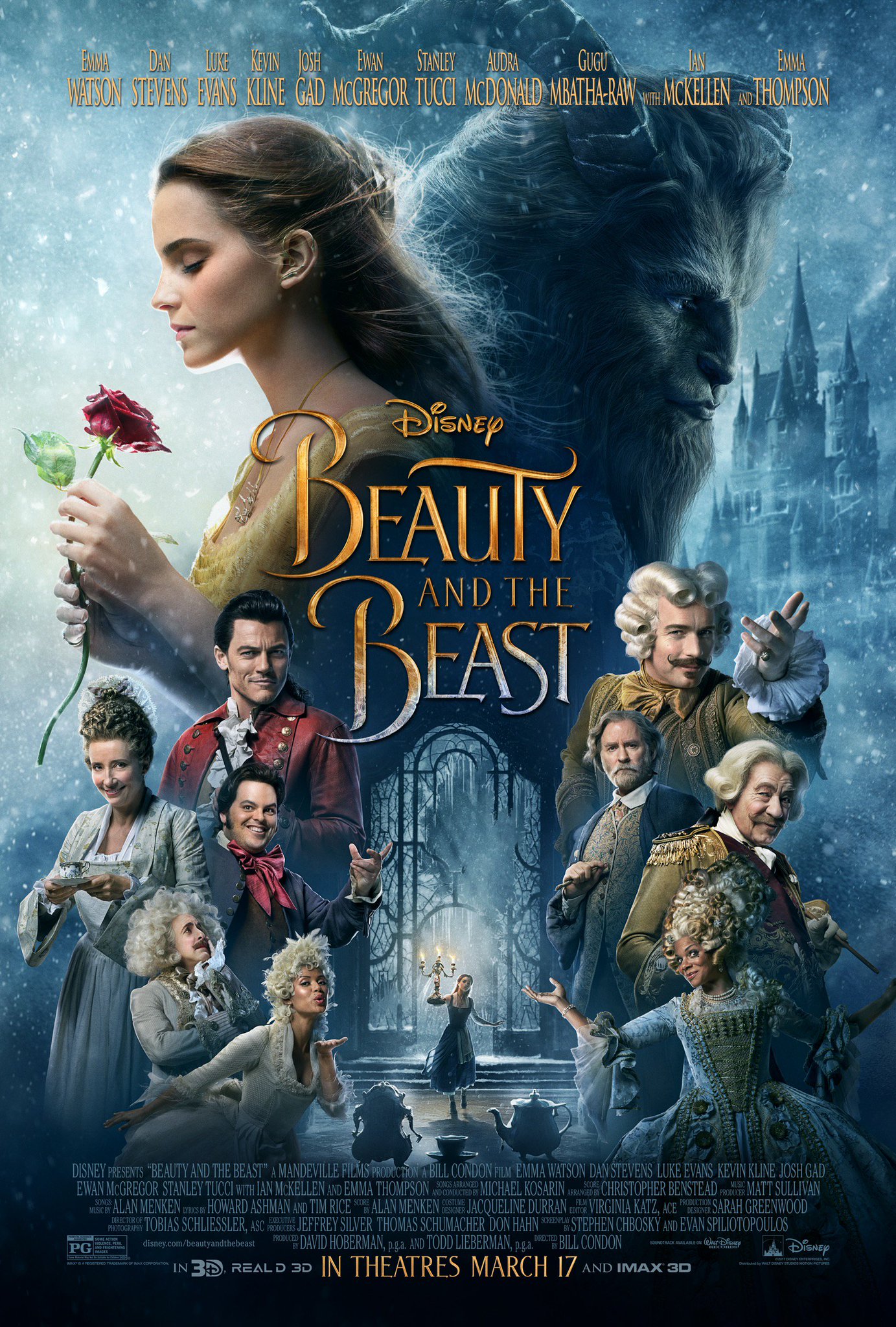 Beauty and the Beast is a live-action remake of the 1991 animated musical film of the same name, itself an adaptation of Jeanne-Marie Leprince de Beaumont's fairy tale.
The film stars an ensemble cast that includes Emma Watson as Belle, Dan Stevens as The Beast, Luke Evans as Gaston, Kevin Kline as Maurice, Josh Gad as LeFou, Gugu Mbatha-Raw as Babette, Audra McDonald as Wardrobe with the voices of Ewan McGregor as Lumière, Stanley Tucci as Cadenz, Ian McKellen as Cogsworth, and Emma Thompson as Mrs. Potts.
Synopsis:
"The fantastic journey of Belle, a bright, beautiful and independent young woman who is taken prisoner by a beast in his castle.
Despite her fears, she befriends the castle's enchanted staff and learns to look beyond the Beast's hideous exterior and realize the kind heart and soul of the true Prince within."
Written by Evan Spiliotopoulos and Stephen Chbosky. Production handled by Don Hahn, David Hoberman & Todd Lieberman.
Beauty and the Beast is scheduled to be released on March 17, 2017 in 3D.