Film adaptations of video games have failed to impress the audience since 1993, but this year it might finally break the curse.
One of those films that is trying to break the curse this year is Ubisoft Motion Pictures, Regency Enterprises & 20th Century Fox's upcoming action adventure film based on the video game franchise, Assassin's Creed.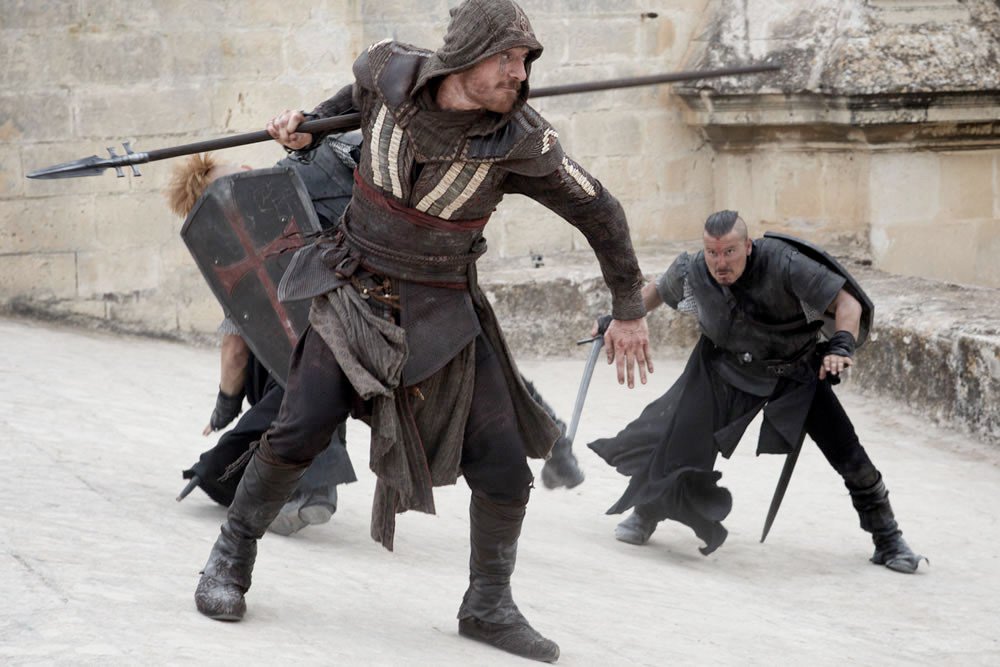 In an interview with Gamespot, Michael Fassbender was asked what made him sign for Assassin's Creed movie considering video game movie adaptations don't have the best reputation and are risky, he replied: "It's not really risky, considering somebody has got to do it right once. We figured the odds are stacked in our favor."
He adds, "It was just that time that I sat down with Ubisoft and they started to explain it to me. There's a lot of action-adventure films out there at the moment, but what was really unique about this one, what elevated it above other action-adventure fantasy films was the idea of DNA memories.
It seems like a very plausible scientific theory, that we carry around in us the knowledge of our ancestors. That's how we know not to eat that berry, but eat this one. Certain things like when you enter a room and it's a dangerous one, the temperature drops and you feel something physically.
That comes from, perhaps, knowledge from ancestors that's in our DNA. I thought that was really something that would take the audience on a more immersive journey."
Fassbender goes on, "It's kind of like The Matrix … setting something up outside of the fantasy world for the audience to believe in and go, 'Wow I really do think that's true, we call it instinct but it's essentially in our DNA from our ancestors.'
That for me really elevated it. And then I love the Templar versus Assassin battle that has been going on since the beginning of time. The idea of Adam and Eve being the first Assassins, that's pretty cool.
This isn't Star Wars, there isn't a dark side and light side. We have very ambiguous morals going on. It's a very grey world where both sides are contradictory of their belief systems.
They have to bend them at certain times, skew them a little bit. I like that. I always think it's more interesting when you've got a grey area as opposed to black and white."
Director Justin Kurzel was quizzed since Video game movies have failed, if he feels the movie has a battle in terms of perception or will it break through like Marvel's superhero movies, he replied: "I think it's the big challenge.
How do you make something that exists as a game as a 120-minute story and also set up the storylines and characters? Assassin's Creed is very complex in terms of the Animus, the present-day world, and how that relates to the period world.
You're having to invent a story to take all those different elements of the game and also stay faithful to what fans expect. It is a really big challenge.
At the same time, I've always approached this as a film. I respect the game and have spent a lot of time with the game but at a certain point you have to start looking at this as a film and how it works as one.
I'm not sure [about perception], I haven't been thinking about it. I just did Macbeth and that's been done a thousand times.
It has massive baggage like anything else, so I think you have to just embrace it. You have to just go with it. There's something about Assassin's Creed that feels very real and different from other games. That makes it feel more tangible as a piece of cinema."
Assassin's Creed is scheduled to hit theaters on December 21, 2016.
Like us on
Facebook
, follow us on 
Twitter
, subscribe to our
YouTube channel
, or add us to your circle on 
Google+
 to keep yourself updated on all the latest news around the web.
Source: Gamespot.