American actor, Josh James Brolin has official joined Marvel Cinematic Universe as the supervillain Thanos, the studio announced during their Hall H presentation at Comic-Con International 2014.
He is primarily known for his roles in the films Thrashin', The Goonies, W., No Country for Old Men, Milk, American Gangster, True Grit, Men in Black 3, Gangster Squad, Oldboy and Sin City.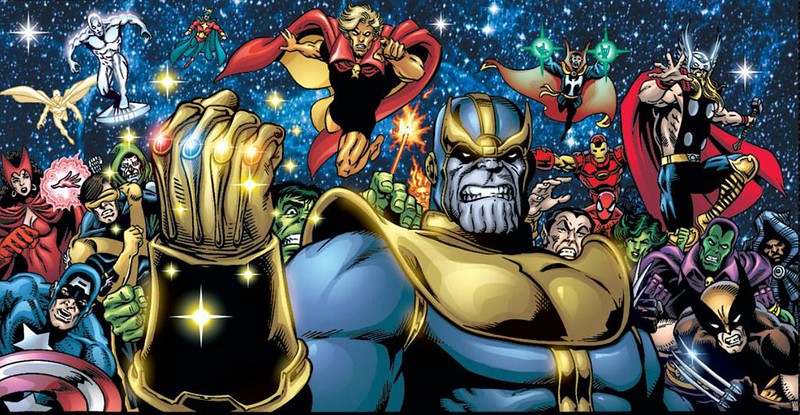 Josh Brolin will be first seen and heard as the Mad Titan in Marvel's Guardians of the Galaxy, which hits theaters in US on August 1, 2014 and will subsequently play Thanos in future Marvel Studios films.
"Josh brings all the weight and stature necessary for a character as iconic and significant as Thanos, said Marvel Studios President Kevin Feige.
We're incredibly excited for fans to see more of him as the Marvel Cinematic Universe continues to expand."
Synopsis:
"Guardians of the Galaxy expands the Marvel Cinematic Universe into the cosmos, where brash adventurer Peter Quill finds himself the object of an unrelenting bounty hunt after stealing a mysterious orb coveted by Ronan, a powerful villain with ambitions that threaten the entire universe.
To evade the ever-persistent Ronan, Quill is forced into an uneasy truce with a quartet of disparate misfits — Rocket, a gun-toting raccoon, Groot, a tree-like humanoid, the deadly and enigmatic Gamora and the revenge-driven Drax the Destroyer.
But when Peter discovers the true power of the orb and the menace it poses to the cosmos, he must do his best to rally his ragtag rivals for a last, desperate stand — with the galaxy's fate in the balance."
Guardians of the Galaxy will hit theaters on August 1, 2014 in 3D and IMAX.
You can like our page on 
Facebook
, follow us on 
Twitter
, or add us to your circle on 
Google+
 to keep yourself updated on all the latest news around the web.