Warner Bros. Pictures revealed the first trailer for Keanu, an upcoming American comedy film.
Directed by Peter Atencio and written by Jordan Peele and Alex Rubens.
It stars Keegan-Michael Key, Jordan Peele, Method Man, Gabrielle Union and Will Forte.
Synopsis:
"Clarence and Rell, two cousins who live in the city but are far from streetwise. When Rell's beloved kitten, Keanu, is catnapped, the hopelessly straight-laced pair must impersonate ruthless killers in order to infiltrate a street gang and retrieve the purloined feline.
But the incredibly adorable kitten becomes so coveted that the fight over his custody creates a gang war, forcing our two unwitting heroes to take the law into their own hands."
Production was handled by Michael Key, Peele, Peter Principato, Paul Young, & Joel Zadak.
Keanu is scheduled to be released on April 29, 2016.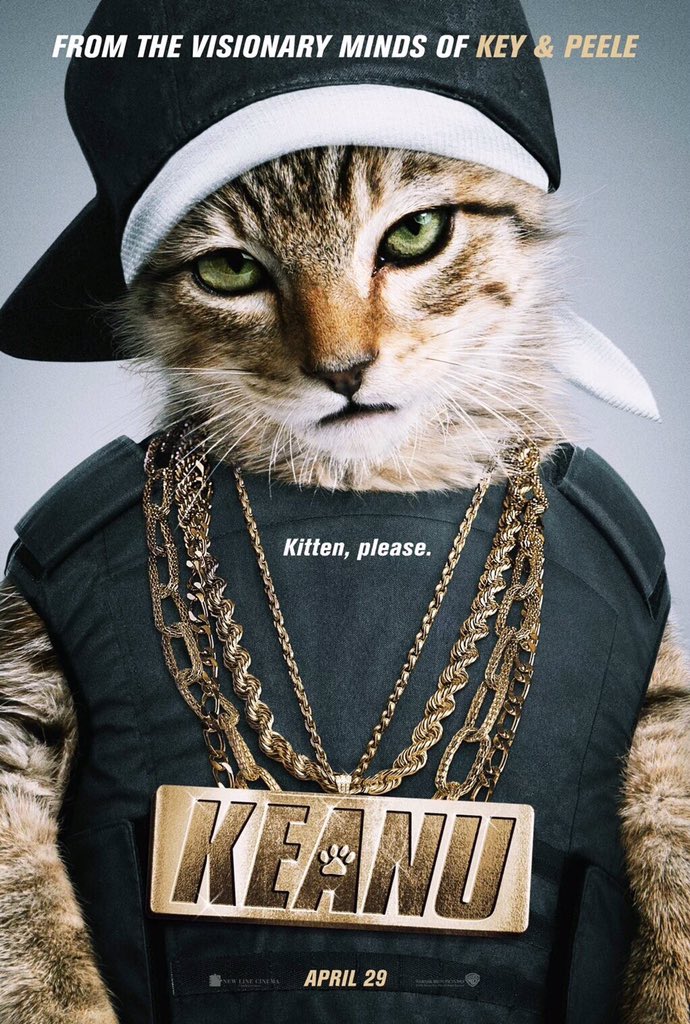 You can like our page on 
Facebook
, follow us on 
Twitter
, subscribe to our
YouTube channel
, or add us to your circle on 
Google+
 to keep yourself updated on all the latest news around the web.