Blumhouse Productions hosted a event in LA for a special surprise announcement.
They announced that they are making a new Halloween film; Trancas International, Miramax and Blumhouse will co-finance the new feature.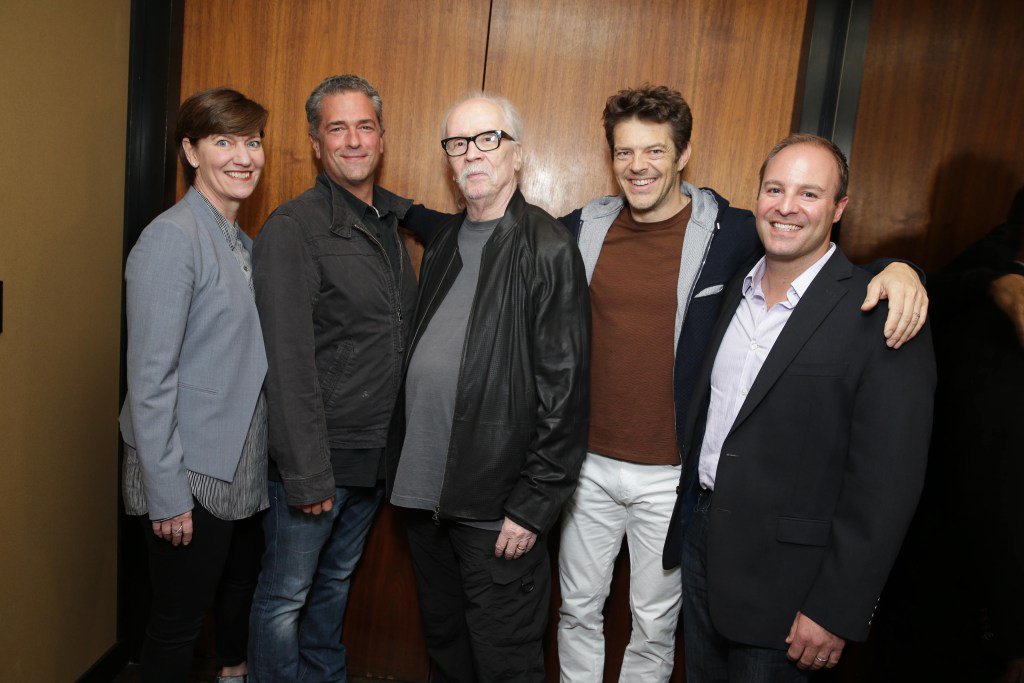 John Carpenter, who directed the original Halloween (1978) will return to executive produce the next Halloween movie.
Trancas International's Malek Akkad & Blumhouse Production's Jason Blum will produce the movie.
John Carpenter said: "38 years after the original Halloween I'm going to help to try to make the 10th sequel the scariest of them all."
"Trancas International is thrilled to be teaming up with Miramax on Halloween, one of the most enduring horror franchises in film. We are also very excited to be working with Jason Blum and the whole team at Blumhouse.
Together, along with the return of legendary filmmaker John Carpenter, we are eager to make a film that will be a milestone in the franchise's legacy and that will excite the fans, young and old," said Malek Akkad.
"Malek Akkad's legacy with the Halloween franchise accompanied by Blumhouse's unprecedented talent in the horror genre lays the foundation of a formidable team to create the next chapter of this iconic fan favorite.
Having John Carpenter godfather the reboot of the iconic franchise he helped create brings it full circle. We couldn't be in better company bringing Halloween back to the big screen," said MIRAMAX's EVP Film & Television, Zanne Devine.
"Halloween is one of those milestone films that inspired everyone at our company to get into the world of scary movies. The great Malek Akkad and John Carpenter have a special place in the hearts of all genre fans and we are so excited that Miramax brought us together.
We cannot wait to find and collaborate with the right filmmaker to give Halloween fans the movie they deserve."David Thwaites will oversee the reboot for MIRAMAX with Carpenter and the companies planning to immediately go out to filmmakers and fast-track the project," Jason Blum concluded.
The Halloween film franchise that was started in part by Carpenter and Moustapha Akkad in 1978 has spawned ten films generating a total of nearly $400 million in worldwide box office.
The studios are aiming for Halloween 2017 release.
Like us on
Facebook
, follow us on 
Twitter
, subscribe to our
YouTube channel
, or add us to your circle on 
Google+
 to keep yourself updated on all the latest news around the web.
Source: Blumhouse