Director James Gunn continues his Guardians of the Galaxy Vol.2 storyboard tease on his social media profile, giving us a glimpse at the new member, Mantis.
In the latest "What We Shot Wednesday", Gunn references Mantis (pictured below), along with two other characters.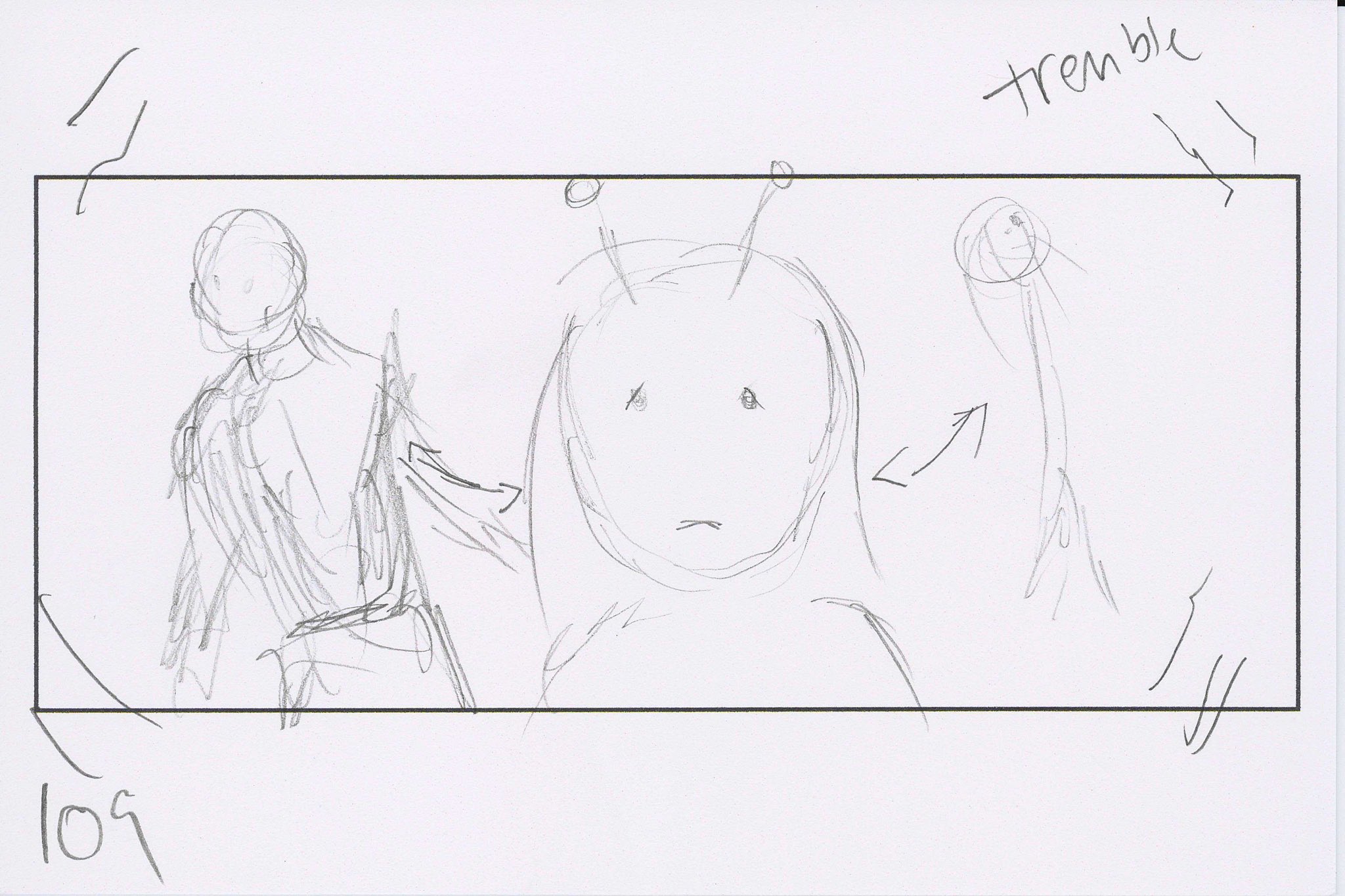 "We've had an amazing week on #GotGVol2 – in fact I'd say the past two weeks may have been some of the most fruitful of my life. Pom Klementieff and Kurt Russell have been bringing it hard, and our DP Henry Braham has been killing it as well.
It's wonderful having a great cast and crew, all one hundred percent committed to the cause. Today we shot this little piece.
A certain new character may be somewhat obvious, the others not quite so much (and, I should add, please don't mistake my storyboard character shorthand for actual character design – another character in the film is presented throughout with a stovetop hat just so I know who he is!)"
Written and directed by James Gunn, it stars an ensemble cast featuring Chris Pratt, Zoe Saldana, Dave Bautista, Vin Diesel, Bradley Cooper, Michael Rooker, Karen Gillan, Sean Gunn, Glenn Close, Pom Klementieff, Elizabeth Debicki, Chris Sullivan, and Kurt Russell.
Guardians Of The Galaxy Vol. 2 is scheduled to be released on May 5, 2017, in 3D and IMAX.
Like us on
Facebook
, follow us on 
Twitter
, subscribe to our
YouTube channel
, or add us to your circle on 
Google+
 to keep yourself updated on all the latest news around the web.