20th Century Fox revealed a cast photo of the crew giving us the first look at James Franco in Alien: Covenant.
The film stars Michael Fassbender, Katherine Waterston, James Franco, Danny McBride, Demián Bichir, Noomi Rapace, Jussie Smollett, Amy Seimetz, Carmen Ejogo, Callie Hernandez, Billy Crudup, Alexander England and Benjamin Rigby.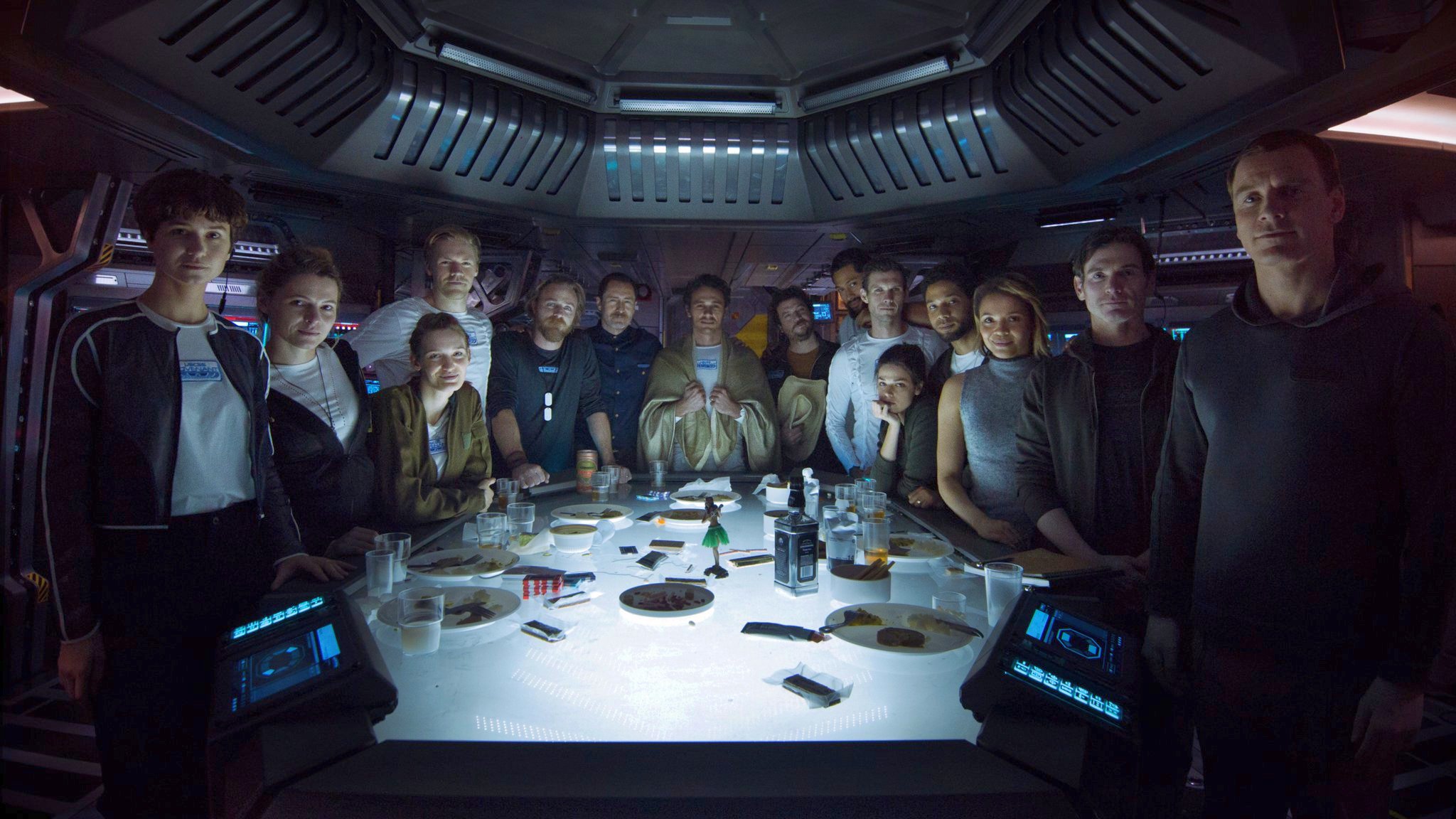 Additionally, the studio will gives us an exclusive sneak peek at Alien: Covenant on Wednesday night during the third episode of FX Productions' American cable television series, Legion.
Related: First Alien: Covenant Trailer Unveiled
Sequel to the 2012 film Prometheus, and the second installment in the Alien prequel series.
"Ridley Scott returns to the universe he created in Alien with Alien: Covenant, the second chapter in a prequel trilogy that began with Prometheus — and connects directly to Scott's 1979 seminal work of science fiction.
Bound for a remote planet on the far side of the galaxy, the crew of the colony ship Covenant discovers what they think is an uncharted paradise, but is actually a dark, dangerous world — whose sole inhabitant is the "synthetic" David (Michael Fassbender), survivor of the doomed Prometheus expedition."
Directed by Ridley Scott and written by Michael Green, John Logan, and Jack Paglen.
Principal photography on the film began on April 4, 2016 at Milford Sound in Fiordland National Park, New Zealand and wrapped on July 19, 2016.
Re-shoots were scheduled to take place at Leavesden Studios on November 18.
Alien: Covenant is scheduled in theaters on May 19, 2017.