Ubisoft's upcoming open world tactical shooter, Tom Clancy's Ghost Recon: Wildlands will be available in March 2017.
The publisher also released two new trailer for the game, you can watch them in the player below:
Overview:
Bolivia, a few years from now: this beautiful South American country has become the largest cocaine producer in the world. The influential and vicious Santa Blanca drug cartel has turned the country into a narco-state, leading to lawlessness, fear, injustice, and violence. The cartel is on track to becoming a major underworld power and global threat.
An all-out war is not the answer. A surgical, stealthy, lethal approach is the only way to stop the disease at its source. The Ghosts, an elite US Special Forces team, are sent behind enemy lines to wreak havoc, destabilize, and eventually break the alliance between the cartel and the corrupted government.
Facing an almighty enemy in a massive and hostile environment, the Ghosts will need to make critical moral choices and engage in tough battles to complete their mission – their grittiest and most dangerous operation to date.
Features:
Bienvenidos a Bolivia
From the infamous Death Road to the world's largest salt flat and lush jungles, journey through Ubisoft's largest open world action-adventure game to date. Discover massive regions inspired by Bolivia and South America, and enjoy their stunning vistas and incredible diversity.
Explore the hundreds of villages, landmarks, and legends populating this country and immerse yourself in Bolivian culture. Cross paths with inhabitants reacting to their own agendas and to the game's day-night cycle and weather system.
Explore the wildlands on or off road, in the air, and at sea with over 60 different vehicles, including armored pickups, supercars, dirt bikes, helicopters, and RIB boats just to name a few.
Become a Ghost
Lead a team of four Ghosts, the absolute best of the US military. Play either solo or with up to three of your friends online in this gritty adventure as they seamlessly join you at any point in the game. Engage all your missions in whatever order and manner suits you: stealth, distraction, and tactical or frontal assault always remain possible.
Use the new iconic drones to recon the toughest terrains and to tag enemy outposts, or transform them into destructive weapons. Make difficult but critical choices: sabotage, interrogation, kidnapping, and assassination are but a few of the options available for you to reach your objectives.
Create your very own ghost thanks to multiple customization options and upgrade your character with the experience and loot you gather on the battleground.
Takedown the Santa Blanca Cartel
The Santa Blanca cartel and its infamous leader, El Sueño, are the most powerful, treacherous, and imposing foes the Ghosts have ever faced.
Your mission is to take the cartel down and put an end to their rule of terror by any means necessary: destroy their production facilities, cut off their trafficking routes, dismantle their influence network and bring Santa Blanca's sicarios down to their knees.
The world will react differently to each of your choices: unexpected opportunities and threats could arise from any situation.
Tom Clancy's Ghost Recon: Wildlands will release on March 7, 2016 for PC, PlayStation 4 and Xbox One.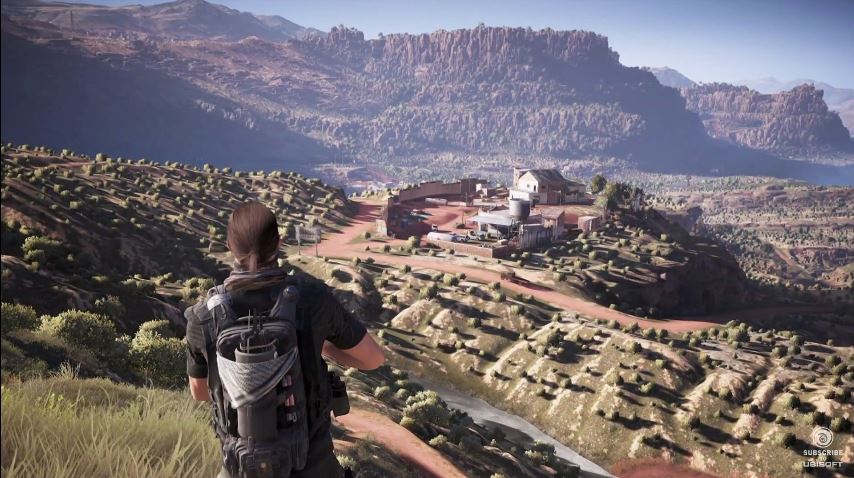 Like us on
Facebook
, follow us on 
Twitter
, subscribe to our
YouTube channel
, or add us to your circle on 
Google+
 to keep yourself updated on all the latest news around the web.