No it isn't a Reunion episode or a movie, The cast of American television sitcom, Friends will reunite to honor former director, James Burrows on NBC.
We read all those online articles with misleading headlines, so I decided to write one, lets get back to the news now.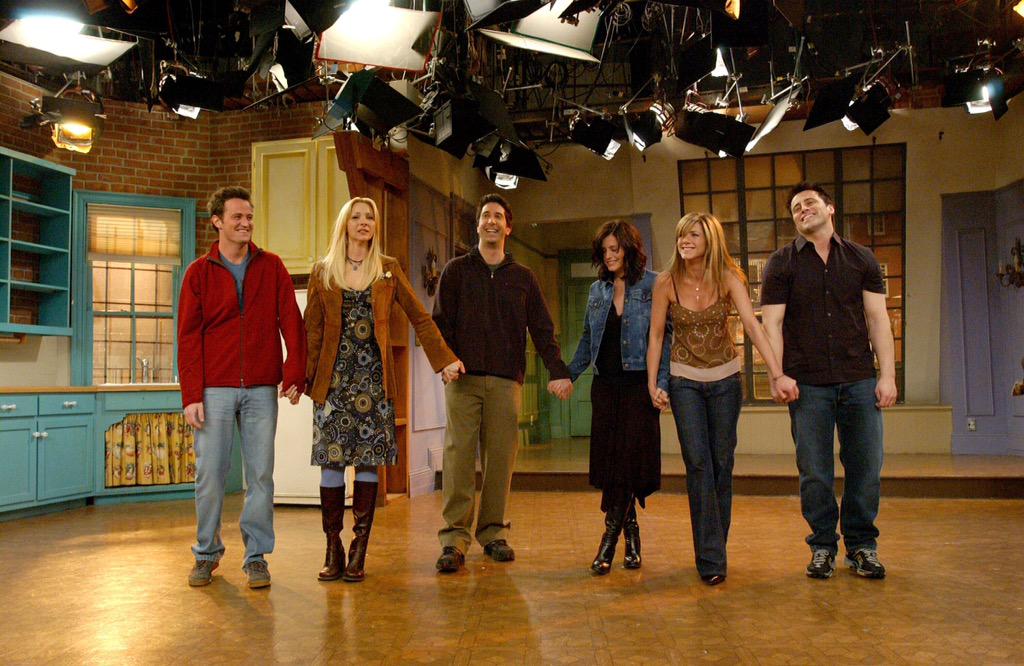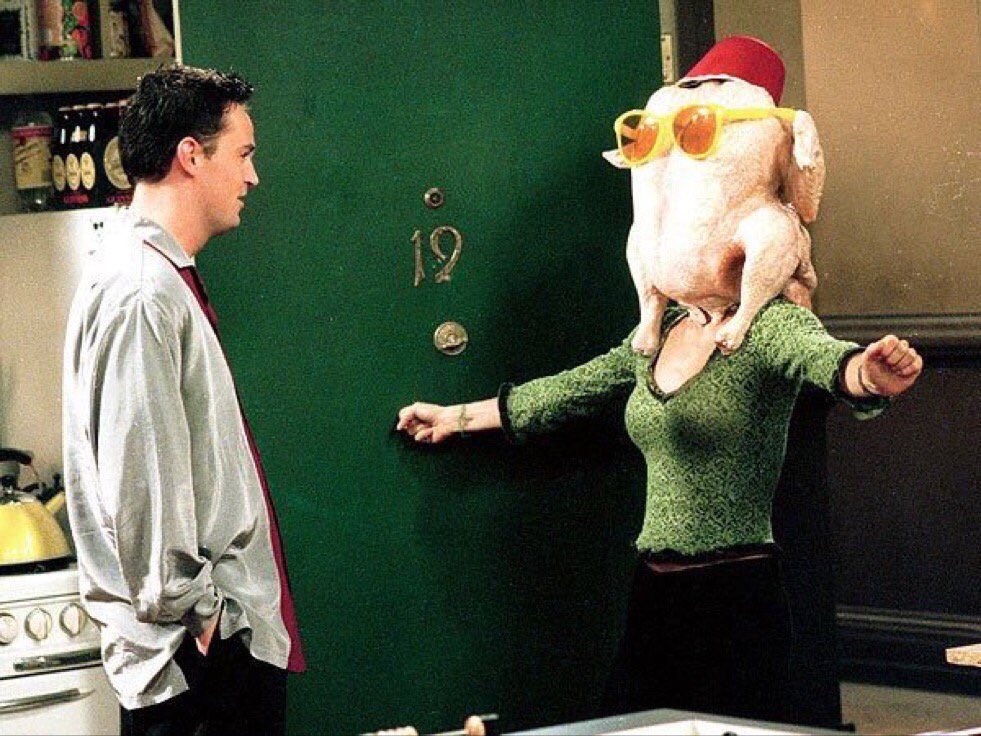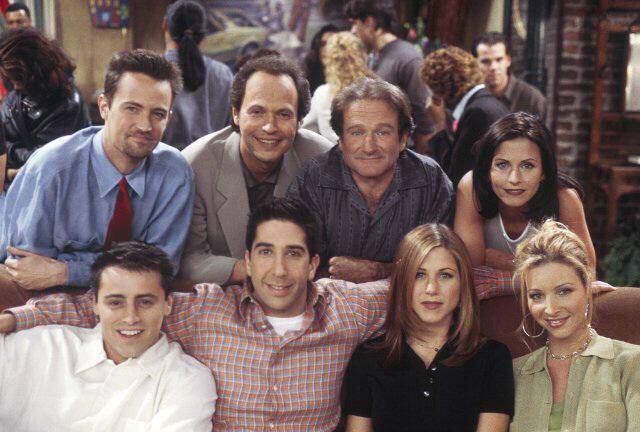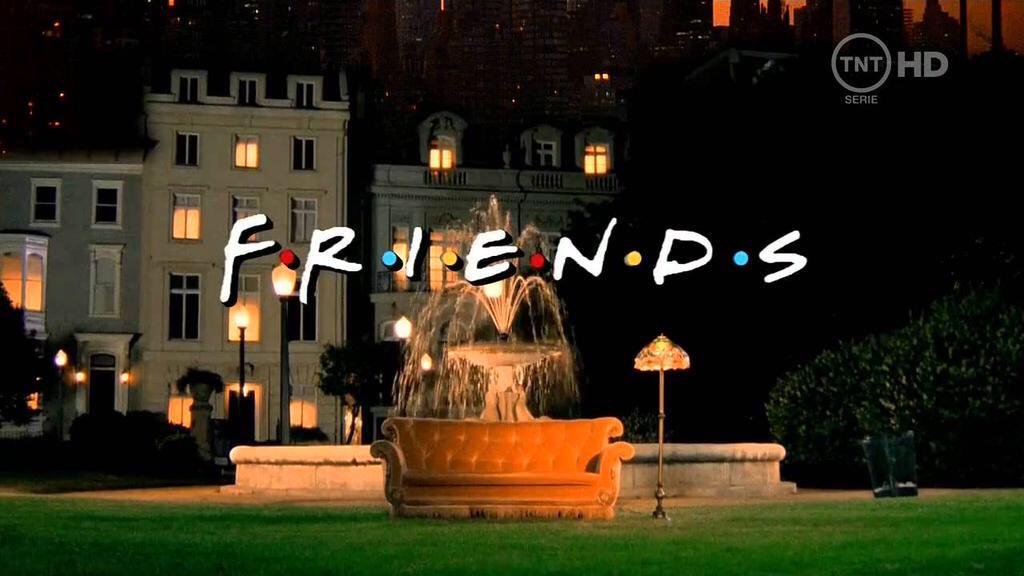 Update 2: Earlier today, Matthew Perry was on The Graham Norton Show and said that he will participate in the NBC special remotely.
"It's not the Friends reunion everyone is hoping for, said Perry. They are celebrating Jim Burrows, who was a director of Friends, and the five of them are going to be on this special, and I'm going to introduce them from here, because I'm doing the play here, so I can't be there."
Update: Matthew Perry won't be able to make it to the NBC special, he is busy on his rehearsals for his London play, The End of Longing, but NBC is still confident he will contribute to the special in some way.
The cast Jennifer Aniston, Courteney Cox, Lisa Kudrow, Matt LeBlanc, and David Schwimmer will come together for a TV special honoring the legendary sitcom director James Burrows, who was the principal director for the first seasons of Friends.
At Wednesday's NBC appearance at the Television Critics Association, Network entertainment chief, Bob Greenblatt said that NBC is working on a primetime special timed to Burrows 1000th episode behind the camera.
When Greenblatt was asked if this would a Friends reunion with all the six lead characters, he replied: "I shouldn't go into detail.
I'm hoping that all six of them will be there in the same room at the same time. I don't know, logistically, if we can pull that off."
Burrows has been working in television since the 1970s. He has directed over 50 television pilots and co-created the long running television series Cheers.
Burrows has directed for many shows, including:
1970s – The Mary Tyler Moore Show, The Bob Newhart Show, Rhoda, Laverne & Shirley, Busting Loose, The Ted Knight Show, Taxi, The Associates
1980s – Cheers (which he also co-created), The Hogan Family, Dear John, Night Court
1990s – Wings, Frasier, Friends, NewsRadio, 3rd Rock from the Sun, Pearl, Dharma & Greg, Caroline in the City, Will & Grace, George & Leo
2000s – The Class, Courting Alex, Two and a Half Men, Back to You, The Big Bang Theory, Gary Unmarried, Hank
2010s – Romantically Challenged, Mike & Molly, Better with You, $#*! My Dad Says, 2 Broke Girls, Partners, The Millers, Sean Saves the World, Friends with Better Lives.
Burrows has directed 1,000 episodes of television, a milestone he achieved in November 2015 with the NBC sitcom Crowded.
The NBC special will be directed by Sean Hayes it will also feature the cast of Will and Grace, the special will air on February 21, 2016 on NBC.
You can like our page on 
Facebook
, follow us on 
Twitter
, subscribe to our
YouTube channel
, or add us to your circle on 
Google+
 to keep yourself updated on all the latest news around the web.