Sony Pictures Releasing unveiled Marvel Entertainment & Columbia Pictures' Venom poster.
The poster gives us the first exclusive look at Sony's upcoming superhero film, Venom. We will get more tomorrow as the trailer is set to arrive in less than 24 hours, but for now check out the poster below!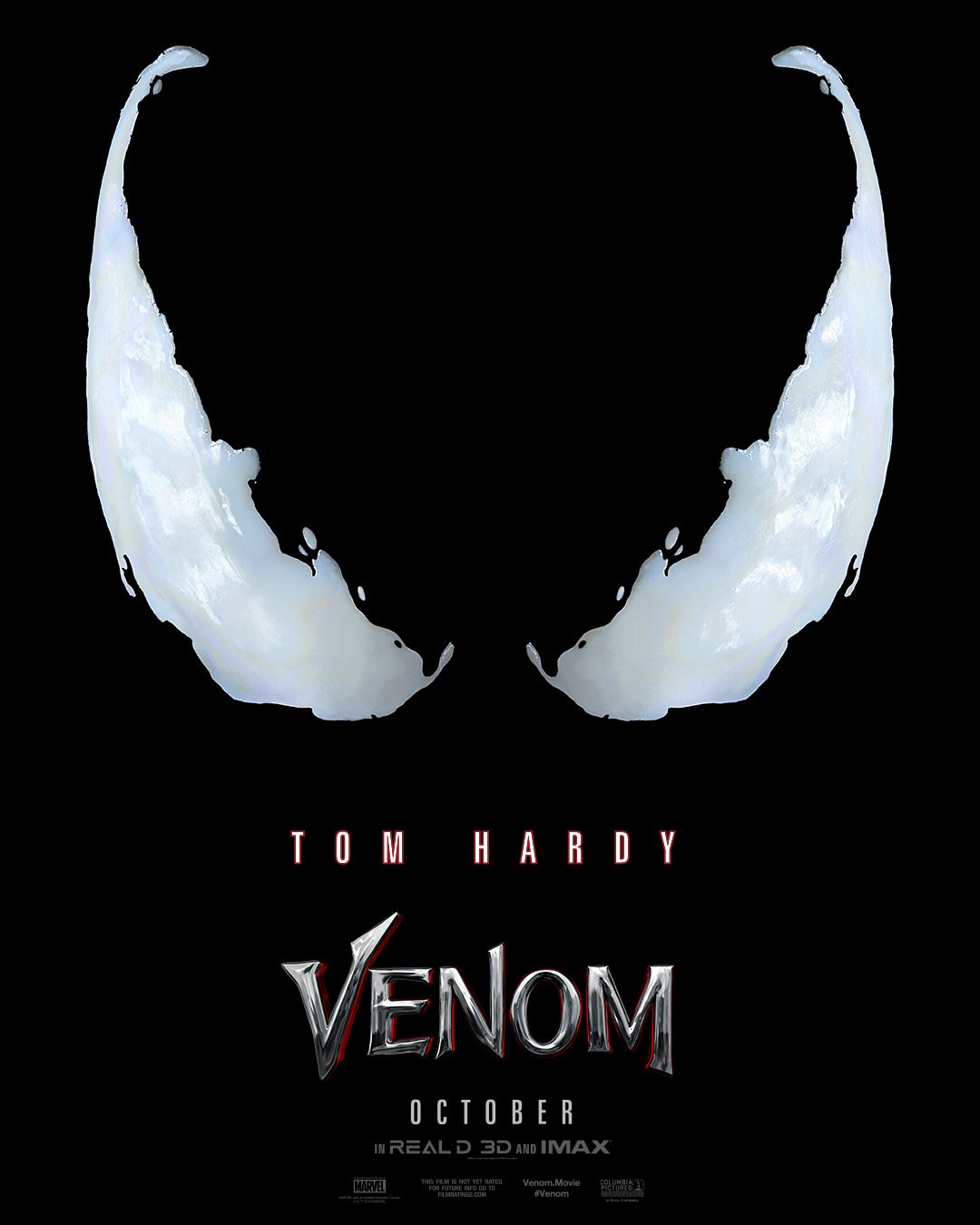 Starring Tom Hardy as Eddie Brock / Venom: The host of an alien symbiote that gives him "incredible powers" alongside Michelle Williams as Ann Weying.
Venom is intended to be the first film in Sony's Marvel Universe, adjunct to the Marvel Cinematic Universe.
Development on Venom first began with producer Avi Arad in 2007. After going through various iterations, an R-rated standalone film was confirmed in 2017 to kick off the new shared universe featuring Marvel Characters with Sony holding the film rights, the film will share the world of Spider-Man: Homecoming, which is set in Marvel Cinematic Universe.
Principal photography began in October 2017 taking place in Atlanta, New York City, and San Francisco.
Directed by Ruben Fleischer, from a screenplay by Scott Rosenberg, Jeff Pinkner and Kelly Marcel.
Produced by Avi Arad, Matt Tolmach and Amy Pascal.
Venom is set to be released on October 5, 2018.