Square Enix updated the profiles of their upcoming action role-playing game, Final Fantasy XV's four main characters.
The information reveals their ages, birthdays and more, check it out after the break: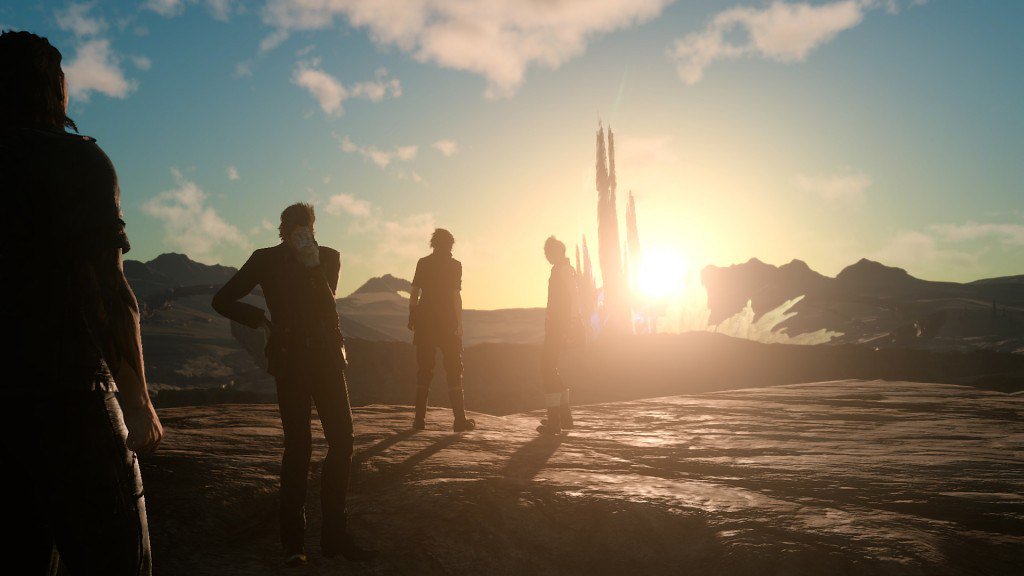 Noctis Lucis Caelum
Age: 20
Birthday: August 30
Height: 176cm
Favorite Thing: Updating a game's high score
Heir apparent to the Lucian throne, Noctis's trials begin when he sets forth from the crown city in order to wed the Lady Lunafreya Nox Fleuret. In combat, he wields spectral weapons which he forges from thin air, a power possessed by those of his royal line.
Ignis Scientia
Age: 22
Birthday: February 7
Height: 183cm
Favorite Thing: Inventing new food recipes
Ignis was raised alongside Prince Noctis to be adviser to the heir apparent. An intensive education instilled in him the resourcefulness and composure required for the role, his tactical acumen proving invaluable over the course of the prince's journey.
Gladiolus Amicitia
Age: 23
Birthday: April 2
Height: 198cm
Favorite Thing: Camping by Coleman
The Amicitia family has long served as the shield protecting the kings of Lucis and their household, and Gladiolus is its eldest son. The bond he shares with Noctis transcends that of a bodyguard and his liege. With his prodigious strength, he stands ever ready to keep his companions from harm.
Prompto Argentum
Age: 20
Birthday: October 25
Height: 173cm
Favorite Thing: Taking pictures
Fast friends with Noctis since they met as teenagers, Prompto is a young man of common birth who finds himself out of his depth when tragedy befalls Lucis. Nevertheless, he strives to carry more than his own weight, lightening his companions' burdens as well as their spirits.
FFXV Storyline:
"Enroute to wed his fiancée Luna on a road trip with his best friends, Prince Noctis is advised by news reports that his homeland has been invaded and taken over under the false pretense of a peace treaty – and that he, his loved one and his father King Regis, have been slain at the hands of the enemy.
To gather the strength needed to uncover the truth and reclaim his homeland, Noctis and his loyal companions must overcome a series of challenges in a spectacular open world – that is filled with larger-than-life creatures, amazing wonders, diverse cultures and treacherous foes."
Final Fantasy XV launches on September 30, 2016 for PlayStation 4 and Xbox One.
Like us on
Facebook
, follow us on 
Twitter
, subscribe to our
YouTube channel
, or add us to your circle on 
Google+
 to keep yourself updated on all the latest news around the web.