Square Enix released new gameplay footage of their upcoming action role-playing game, Final Fantasy XV during E3 2016 stage presentation today.
The first videos starts off with Altisia Walkthrough and then Type-F regalia footage, watch it in the player below:
Altissia, a city built upon the water and based on the real world city of Venice in Italy. This vibrant and bustling city is filled with lots of side quests, shops, and adventures to get lost in..
Soar through the skies in the Regalia TYPE-F, you'll be able to unlock the flying abilities only towards the end of the game, you'll be able to visit certain locations after unlocking the Type-F modification.
Storyline:
"Enroute to wed his fiancée Luna on a road trip with his best friends, Prince Noctis is advised by news reports that his homeland has been invaded and taken over under the false pretense of a peace treaty – and that he, his loved one and his father King Regis, have been slain at the hands of the enemy.
To gather the strength needed to uncover the truth and reclaim his homeland, Noctis and his loyal companions must overcome a series of challenges in a spectacular open world – that is filled with larger-than-life creatures, amazing wonders, diverse cultures and treacherous foes."
Final Fantasy XV launches on September 30, 2016 for PlayStation 4 and Xbox One.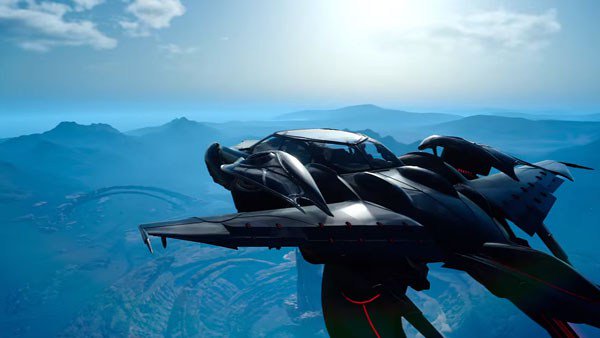 Like us on
Facebook
, follow us on 
Twitter
, subscribe to our
YouTube channel
, or add us to your circle on 
Google+
 to keep yourself updated on all the latest news around the web.