Square Enix unveiled a brand new key art for their highly anticipated, Final Fantasy VII Remake during the Final Fantasy 30th Anniversary Opening Ceremony.
Final Fantasy VII Remake Key Art depicts the game's protagonist and mercenary Cloud and his iconic Buster Sword set to the background of Midgar, base of the Shinra Electric Power Company.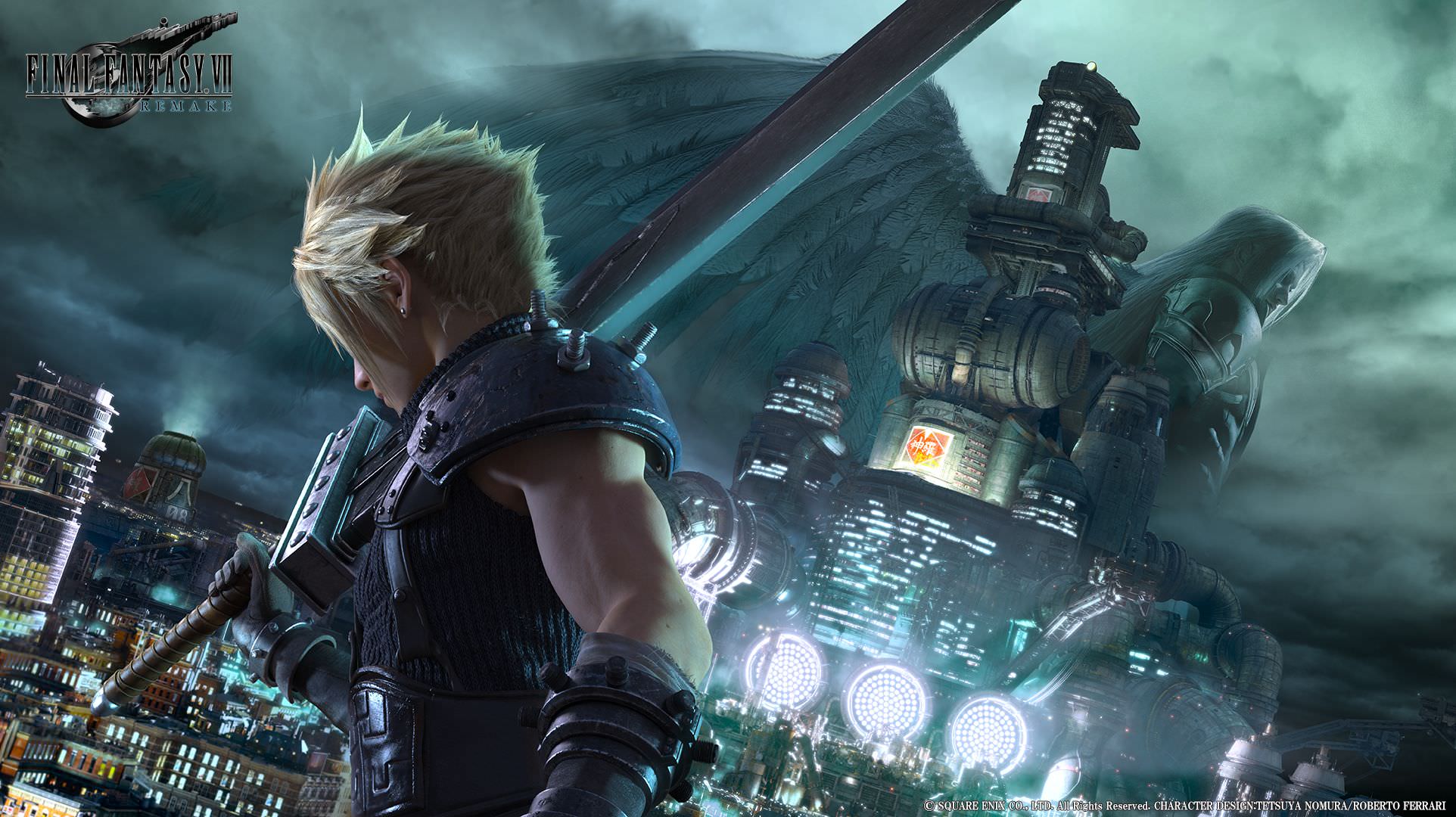 The game is a remake of the 1997 PlayStation game Final Fantasy VII, retelling the original story following mercenary Cloud Strife as he and eco-terrorist group AVALANCHE battle against the corrupt Shinra megacorporation, and the rogue former Shinra soldier Sephiroth.
Gameplay is planned to be a fusion of real-time action similar to Dissidia Final Fantasy, and strategic elements, and the game will be released as a multipart series.
Overview:
Final Fantasy VII Remake, which retells the story of the original game, follows Cloud Strife, a former Shinra soldier who joins the AVALANCHE eco-terrorist group as a mercenary to fight against the Shinra corporation, who have been draining the planet's life energy, only to become involved in something much bigger.
Unlike ports of the original game released for computers and other high definition platforms, the game is a full remake built from the ground-up, featuring full polygonal graphics as opposed to the pre-rendered environments of the original.
Final Fantasy VII Remake is currently in development for PlayStation 4. A release date for the game is yet to be announced.