Warner Bros. Pictures revealed the teaser for Fantastic Beasts and Where to Find Them, an upcoming British-American fantasy drama film.
Inspired by the book of the same name by J. K. Rowling. A spin-off of the Harry Potter film series.
Directed by David Yates, screenplay by J. K. Rowling.
Production was handled by Heyman, Rowling, Steve Kloves & Lionel Wigram.
It stars Eddie Redmayne, Katherine Waterston, Alison Sudol, Dan Fogler, Samantha Morton, Ezra Miller, Colin Farrell, Faith Wood-Blagrove, Jenn Murray, Jon Voight, Ron Perlman, Elizabeth Moynihan, Christine Marzano, Denis Khoroshko, Gemma Chan, Carmen Ejogo.
The film opens in "1926 as Newt Scamander has just completed a global excursion to find and document an extraordinary array of magical creatures.
Arriving in New York for a brief stopover, he might have come and gone without incident…were it not for a No-Maj (American for Muggle) named Jacob, a misplaced magical case, and the escape of some of Newt's fantastic beasts, which could spell trouble for both the wizarding and No-Maj worlds."
Fantastic Beasts and Where to Find Them is scheduled to be released on 18 November, 2016 in 3D and IMAX 4K Laser format.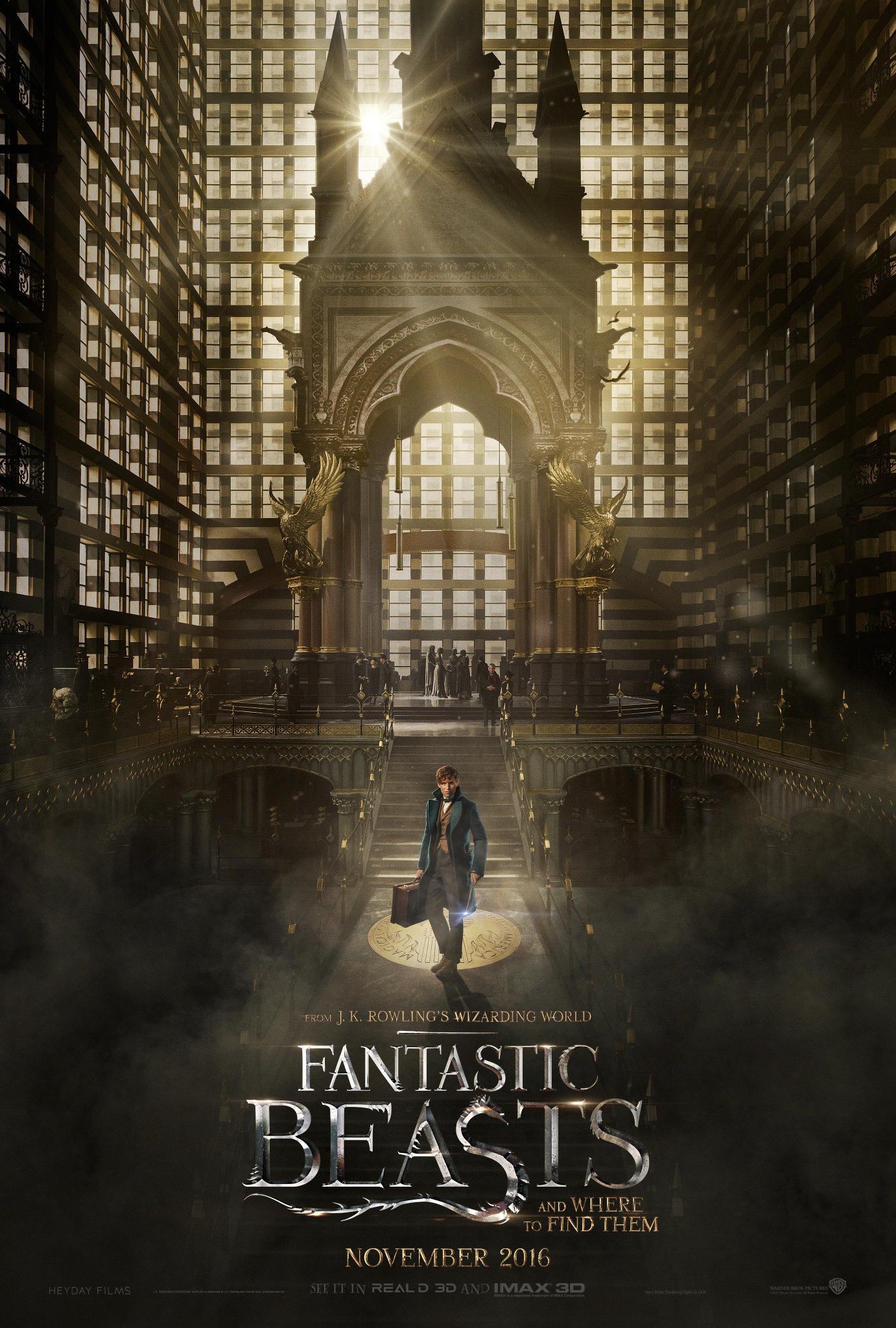 You can like our page on 
Facebook
, follow us on 
Twitter
, subscribe to our
YouTube channel
, or add us to your circle on 
Google+
 to keep yourself updated on all the latest news around the web.