Battlefield 1's name is indeed confusing, but it borrows the name from The Great War, but before the project was greenlit by EA, they had concerns that younger consumers may not even know about WW1.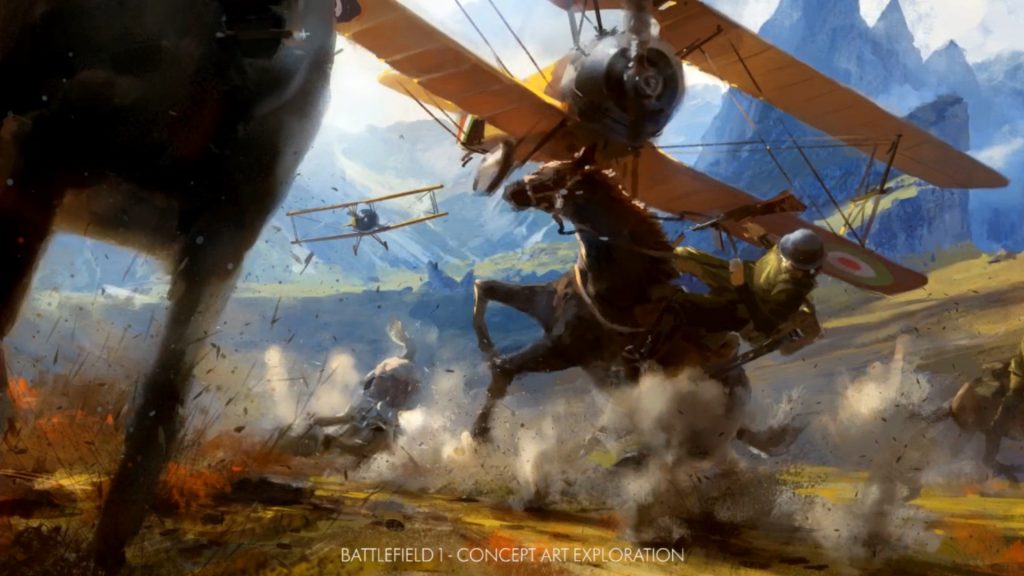 "World War 1, we were worried that many of the younger consumers out there didn't know that there was a World War 2 or Vietnam, so World War 1…," EA CFO Blake Jorgensen said at Bank of America Merrill Lynch 2016 Global Technology Conference.
"I think what people don't understand about World War 1 is the technology shift that went on during the war," Jorgensen said.
"People started the war on horseback and ended the war with airplanes and tanks and battleships and submarines.
And that's a huge opportunity for us to be able to do a video game around."
He also mentions that there is a huge geographic opportunity for Battlefield 1's content, since World War 1 took place across Europe and Africa.
"Battlefield 1 takes you across multiple and varied locations in a bid to fight your way through immersive battles. From tight urban fights in a besieged French city, to big open spaces in the Italian Alps and frantic combats in the deserts of Arabia, discover a world at war through an adventure-filled campaign.
In a true multiplayer sandbox experience, take to the skies and engage in high-octane dogfights through treacherous landscapes, or have a battleship obliterating the coast from the sea, and engage in some of the biggest battles ever seen as empires clash for supremacy."
Battlefield 1 is scheduled to be released on PC, PlayStation 4 and Xbox One on October 21, 2016.
Like us on
Facebook
, follow us on 
Twitter
, subscribe to our
YouTube channel
, or add us to your circle on 
Google+
 to keep yourself updated on all the latest news around the web.
Source: Gamespot.