Sony Computer Entertainment & Quantic Dream released a new trailer for their upcoming science fiction game, Detroit: Become Human.
The E3 trailer based on in-game footage, gives us a glimpse at the story of the game:
THE WORLD OF DETROIT
Inspired by our short called "Kara" back in 2012, Detroit is a neo-noir thriller set in the near-future city of Detroit. Androids, who look exactly like human beings, have replaced humans in most tasks: they are workers, babysitters, gardeners, nurses, teachers, clerks.
The story of Detroit starts with an unexplained incident that begins to affect the Androids. Some disappear without any explanation, others have unexpected behaviors and strangely show signs of emotions. The rumors of "deviant" androids start spreading, but no one seems to know what's really happening…
CONNOR, THE DEVIANT HUNTER
After Kara, Connor is the second playable character we're introducing.
Connor is an advanced prototype assigned to police forces to help them investigate cases involving deviants. He is cold and analytical; he thinks fast and benefits from some surprising advanced features. He is very determined and nothing matters more to him than accomplishing the mission he was programmed for.
In this new trailer, Connor is confronted with a tense hostage situation involving a deviant android holding a little girl and threatening to jump from a rooftop.
Depending on your decisions and strategy, Connor will succeed or fail in saving the girl; survive or die. Your actions will lead to different outcomes and will have consequences far beyond this scene.
PLAY YOUR OWN STORY IN DETROIT
Detroit is based on concepts we created in our past games taken to another level [well, that's the plan ;-)]
Detroit is about playing the story. Through your actions and decisions you drive the story and face the consequences of your choices. You are in charge of the fate of these characters. You will become a "co-writer" who will have to make critical decisions that will impact the entire story and its world.
As you play as all of the characters, you'll see the story from different perspectives. You will need to weigh each decision, as actions made by one character may have consequences on others. You will also need to avoid putting the characters at risk, because they can all die, and like in Heavy Rain, the story will continue without them.
A NEW ENGINE
A game is not a matter of technology and emotions don't need the latest shader to be felt, but we really wanted the best for Detroit (ok, and we also like developing tech).
We have developed a brand-new engine with many advanced features (new renderers, a new dynamic lighting engine, physically-based shaders, physical cameras, and much more cool stuff). If you are like me and these terms sound foreign to you, check out the video for yourself.
BECOME HUMAN
Detroit is about emotions, about dilemmas and making difficult decisions. Detroit is not just the story of androids becoming aware of themselves and their fight to be free, it is about a story that resonates at many levels in our world, about being free, about becoming who you are.
As always, we have put all our love and passion into this project, and we truly hope that you will enjoy seeing it as much as we enjoy working on it.
We still have a lot to work to do in order to make Detroit the truly unique experience we want to create, but we hope that you like this first look at gameplay.
Detroit: Become Human is currently in development for PlayStation 4.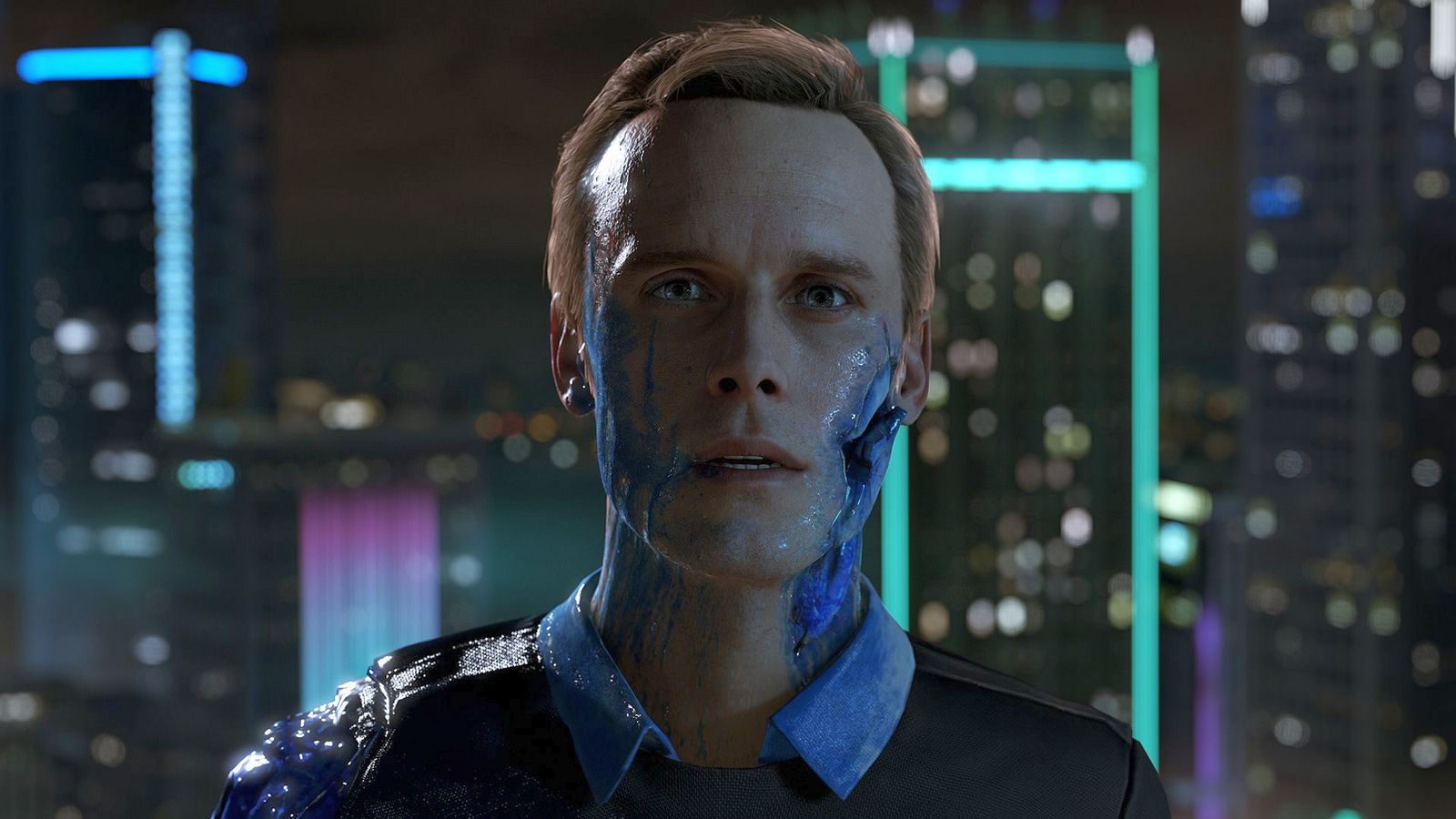 Like us on
Facebook
, follow us on 
Twitter
, subscribe to our
YouTube channel
, or add us to your circle on 
Google+
 to keep yourself updated on all the latest news around the web.