Production on the sequel for Deadpool is in full swing and the first Deadpool 2 set photos & more have arrived.
Update 3:
The elderly blind woman and Deadpool's roommate, Blind Al (Leslie Uggams) has arrived on the set and Ryan Reynolds took to Facebook to reveal the photo, get it after the break!
Update 2:
New set photos have arrived showing Wade Wilson running around in rain and we finally see him full suited-up as The Merc with A Mouth, check them out in the gallery below!
Update: 
New Zealand actor, Julian Dennison best known for his role as Kevin in the Paper Planes (2015), and also as Ricky in Hunt for the Wilderpeople (2016) has joined the cast.
Additionally, Josh Brolin took to Instagram to tease us his Cable transformation for the film with the caption: "Insanity on the brink.
Face is morphing into something machine, fierce, hair sliced, arm machined, bulged. Where is Deadpool?!? Looking. Looking. All I got are these two…molding me, prodding, turning me into something hard."
Check out Dennison's photo with Deadpool, Brolin's photo and some new photos from the set below!
Principal photography began in Vancouver on June 26 under the working title "Love Machine".
Previously:
In the photos below, Merc With A Mouth films a gun battle scene and 2nd part of the photos show him crashing a kid's birthday party: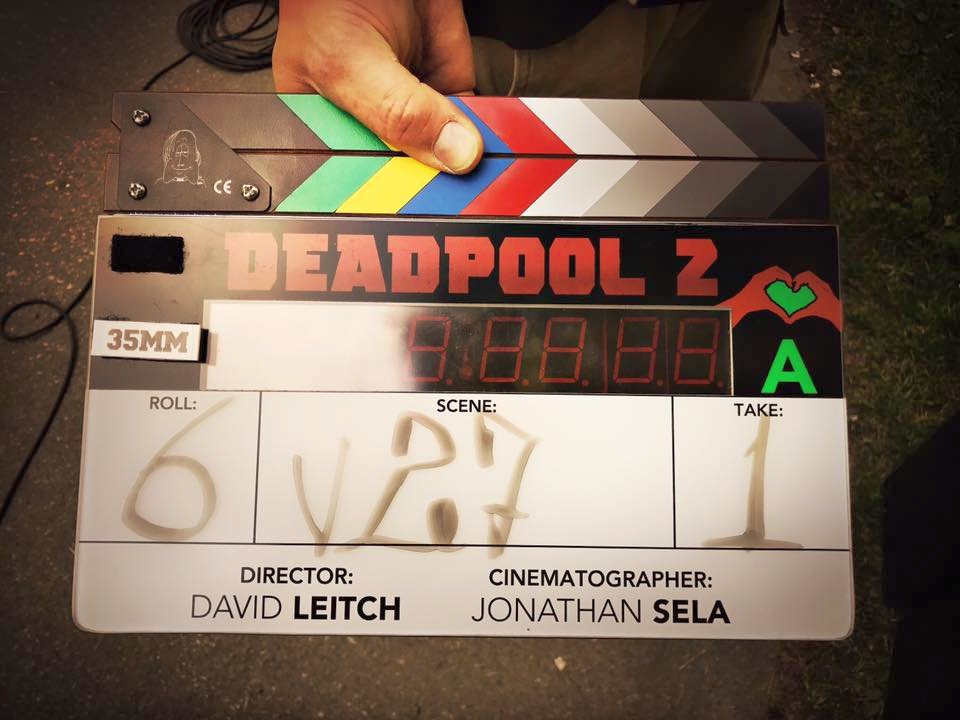 The filming kicked off on June 17 at Hatley Castle
(X-Mansion in the
X-Men
films) in Canada.
Filming is expected to last there until October 6 with Jonathan Sela serving as cinematographer.
The film is being directed by David Leitch from a script by Rhett Reese and Paul Wernick.
Ryan Reynolds leads the cast as Wade Wilson / Deadpool that includes Morena Baccarin as Vanessa, T.J. Miller as Weasel, Leslie Uggams as Blind Al, Brianna Hildebrand as Negasonic Teenage Warhead, Stefan Kapičić as the voice of Colossus, Zazie Beetz as Neena Thurman / Domino, Josh Brolin as Nathan Summers / Cable, and Jack Kesy as Black Tom Cassidy.
Additionally, Karan Soni returns as the taxi driver Dopinder from the first film and Shioli Kutsuna is cast in an undisclosed role.
Production handled by Reynolds, Simon Kinberg and Lauren Shuler Donner.
Deadpool 2 is scheduled to be released on June 1, 2018 by 20th Century Fox.
Photos source: Just Jared [2], Instagram, Twitter.