Deadpool 2 production officially kicks off in Canada.
Earlier today, Canadian actor & the title character of Deadpool movie, Ryan Reynolds took to twitter to tease the return of Merc With A Mouth for the sequel with the first set photo.
On the first day of filming, Deadpool visits the X-Mansion and here's what he had to say after his visit to the X-Mansion: "Dropped by the X-Mansion. Big fucking surprise. No one's home."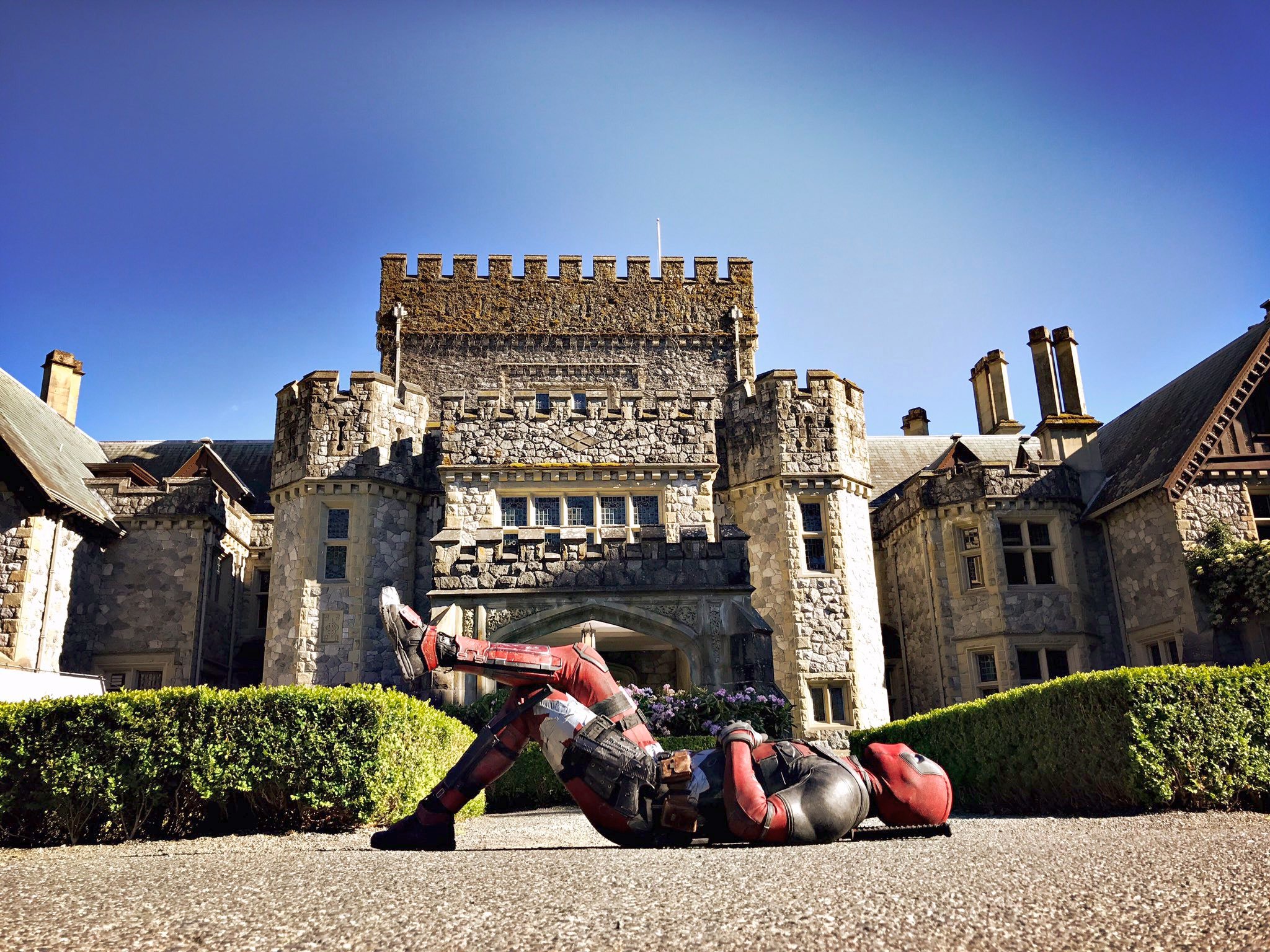 And right after Reynolds tweet, writer Rhett Reese retweets with the caption "We've begun!", confirming the beginning of production.
Principal photography on the sequel under the working title "Love Machine" began on June 17, 2017 at Hatley Castle in British Columbia, Canada – which is portrayed as the X-Mansion in the X-Men film series.
Filming will be moved to Vancouver before June ends and it is scheduled to end in October 2017.
The film is being directed by David Leitch from a script by Rhett Reese and Paul Wernick.
Ryan Reynolds leads the cast as Wade Wilson / Deadpool that includes Morena Baccarin as Vanessa, T.J. Miller as Weasel, Leslie Uggams as Blind Al, Brianna Hildebrand as Negasonic Teenage Warhead, Stefan Kapičić as the voice of Colossus, Zazie Beetz as Neena Thurman / Domino, Josh Brolin as Nathan Summers / Cable, and Jack Kesy as Black Tom Cassidy.
Additionally, Karan Soni returns as the taxi driver Dopinder from the first film and Shioli Kutsuna is cast in an undisclosed role.
Production handled by Reynolds, Simon Kinberg and Lauren Shuler Donner.
Deadpool 2 is scheduled to be released on June 1, 2018 by 20th Century Fox.