Pixar Animation Studios revealed a new character & concept art for their upcoming American 3D computer-animated comedy film, Cars 3.
Lightning McQueen, 4-time Piston Cup champion isnt as fast as he once was and he gets a new trainer in Cars 3.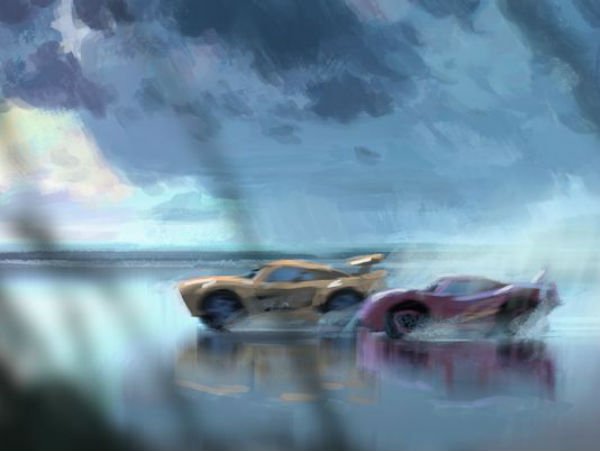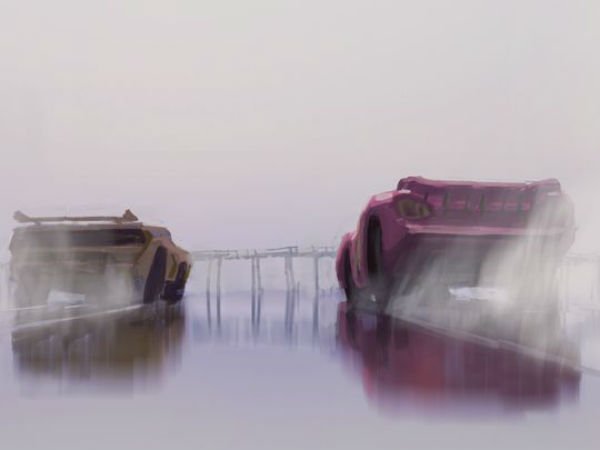 McQueen "will need help to compete in the increasingly high-tech racing world of the upcoming Cars 3, notes USA Today.
That's where the new trainer comes in — the sleek, yellow Cruz Ramirez is a young Hispanic female race car who instructs Lightning McQueen, as this exclusive concept art depicts during a beach run." Preparing for the Florida 500 (real-life Daytona 500).
"Cruz Ramirez is trying to figure out how this old dog can learn some new tricks," said director Brian Fee.
Its only been 10 years since the first Cars movie, but McQueen is getting old.
"Think of where he'd be in his career now in real time. (McQueen) is not an old man, but he's one of the older cars on the circuit with new rookies coming in. People start to wonder and ask when he might retire."
A hotshot rookie, Jackson Storm is set to give McQueen the taste of defeat.
"Jackson Storm is the face of these rookies who have come onto the scene. And McQueen is in a position where his entire racing generation is being pushed out. But it's too early to be shown the door right now."
Sequel to Cars (2006) and Cars 2 (2011), the third installment in the Cars franchise directed by Brian Fee from Robert L. Baird & Dan Gerson's screenplay.
Mater (Larry the Cable Guy), Sally Carrera (Bonnie Hunt) and Ramone (Cheech Marin) return for the third installment in the Cars franchise.
Cars 3 is scheduled to be released on June 16, 2017.
Like us on
Facebook
, follow us on 
Twitter
, subscribe to our
YouTube channel
, or add us to your circle on 
Google+
 to keep yourself updated on all the latest news around the web.