Marvel's Captain America: Civil War is now the highest grossing film of 2016 worldwide with a worldwide total of $981.9 million.
The film has surpassed Zootopia's worldwide total of $971.5 million to take the top spot.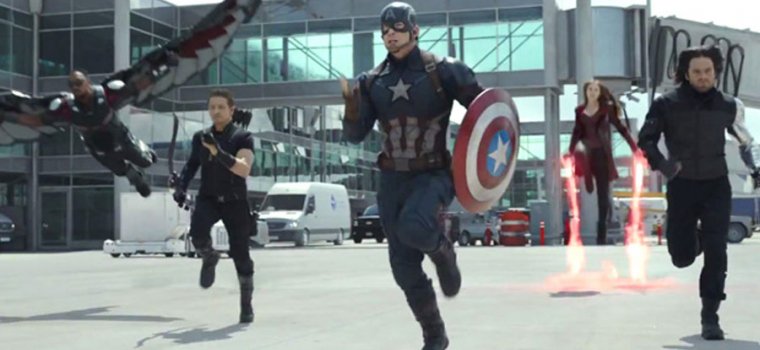 On the other hand, Civil War stands at the fifth spot with $310.5 million domestically, behind Zootopia ($332.3 million), Batman v Superman: Dawn of Justice ($328.3 million), The Jungle Book ($314.1 million), and Deadpool ($362.6 million).
The thirteenth film of the Marvel Cinematic Universe surpassed Batman v Superman: Dawn of Justice's $870 million, The Jungle Book's $832 million & Deadpool's $762 million worldwide gross, we will have to wait to find out which movie will take over Civil War.
Will it be Fox's X-Men: Apocalypse, Pixar's Finding Dory, Warner Bros.' Fantastic Beasts and Where to Find Them or Disney's Rogue One: A Star Wars Story? Let us know in the comments below!
Here's Marvel Cinematic Universe movies' Box office performance worldwide:
Avengers – $1,519,557,910
Avengers: Age of Ultron – $1,405,413,868
Iron Man 3 – $1,215,439,994
Captain America: Civil War – $978,045,905
Guardians of the Galaxy – $773,312,399
Captain America: The Winter Soldier  – $714,421,503
Thor: The Dark World – $644,602,516
Iron Man 2 – $623,933,331
Iron Man – $585,174,222
Ant-Man – $519,445,163
Thor – $449,326,618
Captain America: The First Avenger – $370,569,774
The Incredible Hulk – $263,427,551
Captain America: Civil War features an ensemble cast that includes Chris Evans, Robert Downey Jr., Scarlett Johansson, Sebastian Stan, Anthony Mackie, Emily VanCamp, Don Cheadle, Jeremy Renner, Chadwick Boseman, Paul Bettany, Elizabeth Olsen, Paul Rudd, Frank Grillo, Daniel Brühl, William Hurt, Emily VanCamp, and Tom Holland.
Directed by Anthony and Joe Russo, with a screenplay by Christopher Markus & Stephen McFeely.
Like us on
Facebook
, follow us on 
Twitter
, subscribe to our
YouTube channel
, or add us to your circle on 
Google+
 to keep yourself updated on all the latest news around the web.