AMC Theatres unveiled three Marvel's Captain America: Civil War exclusive collectible posters.
If you want to grab them all, you'll need to watch the movie atleast three times at AMC Theatres during first three Sundays of the film's release on May 8, 15 and 22.
The posters are were designed by Matt Ferguson, who previously worked on Marvel Phase One & Two box sets' disc art, check out the posters below: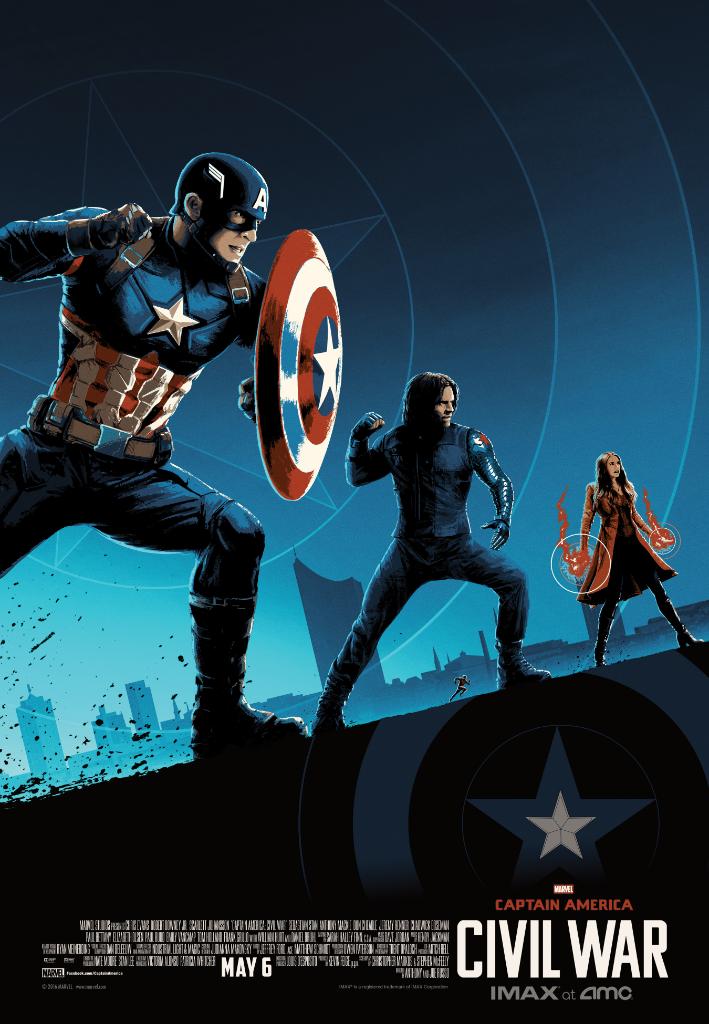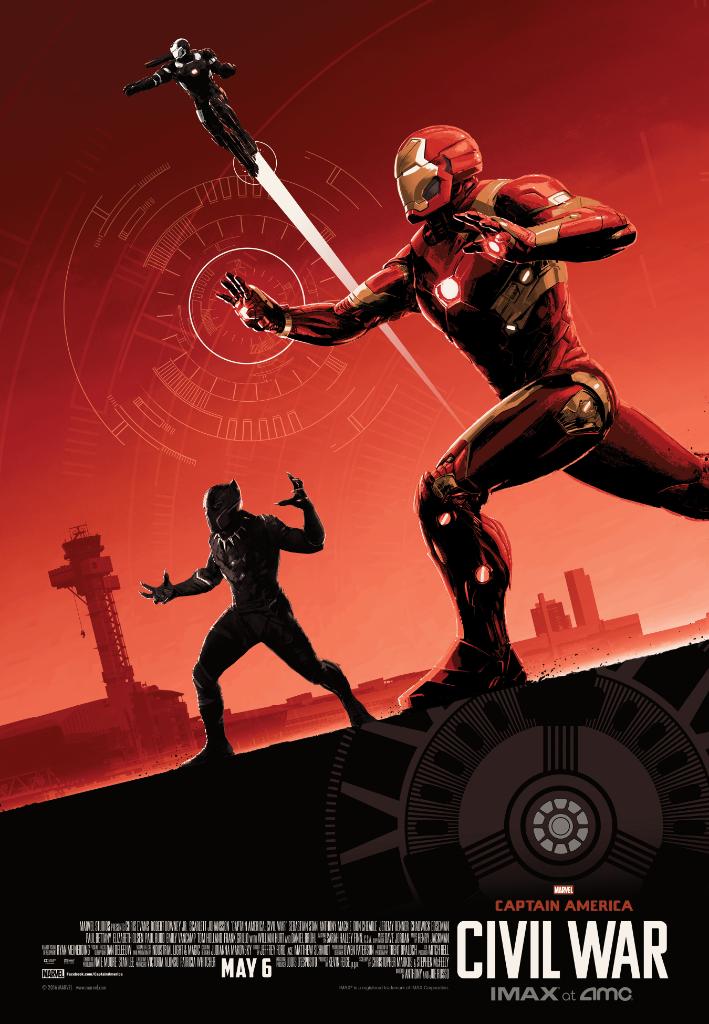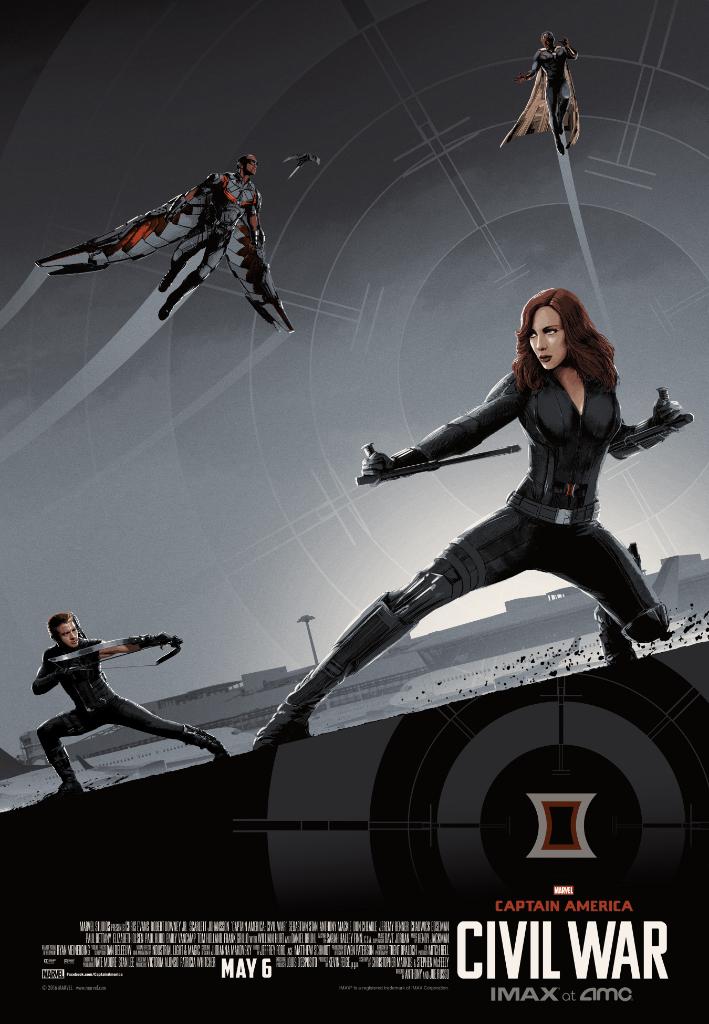 The film features an ensemble cast that includes Chris Evans, Robert Downey Jr., Scarlett Johansson, Sebastian Stan, Anthony Mackie, Emily VanCamp, Don Cheadle, Jeremy Renner, Chadwick Boseman, Paul Bettany, Elizabeth Olsen, Paul Rudd, Frank Grillo, Daniel Brühl, William Hurt, Emily VanCamp, and Tom Holland.
"Marvel's Captain America: Civil War finds Steve Rogers leading the newly formed team of Avengers in their continued efforts to safeguard humanity.
But after another incident involving the Avengers results in collateral damage, political pressure mounts to install a system of accountability, headed by a governing body to oversee and direct the team.
The new status quo fractures the Avengers, resulting in two camps—one led by Steve Rogers and his desire for the Avengers to remain free to defend humanity without government interference, and the other following Tony Stark's surprising decision to support government oversight and accountability."
Directed by Anthony and Joe Russo, with a screenplay by Christopher Markus & Stephen McFeely.
Captain America: Civil War is scheduled to be released on May 6, 2016, in 3D and IMAX 3D.
You can like our page on 
Facebook
, follow us on 
Twitter
, subscribe to our
YouTube channel
, or add us to your circle on 
Google+
 to keep yourself updated on all the latest news around the web.