Marvel Studios' Black Widow will surely honor Natasha Romanoff's Avengers Endgame death, says Scarlett Johansson.
Johansson believes fans will respond to her upcoming film, Black Widow with a flashback to an earlier part of her life-bringing added poignancy to her Endgame denouement.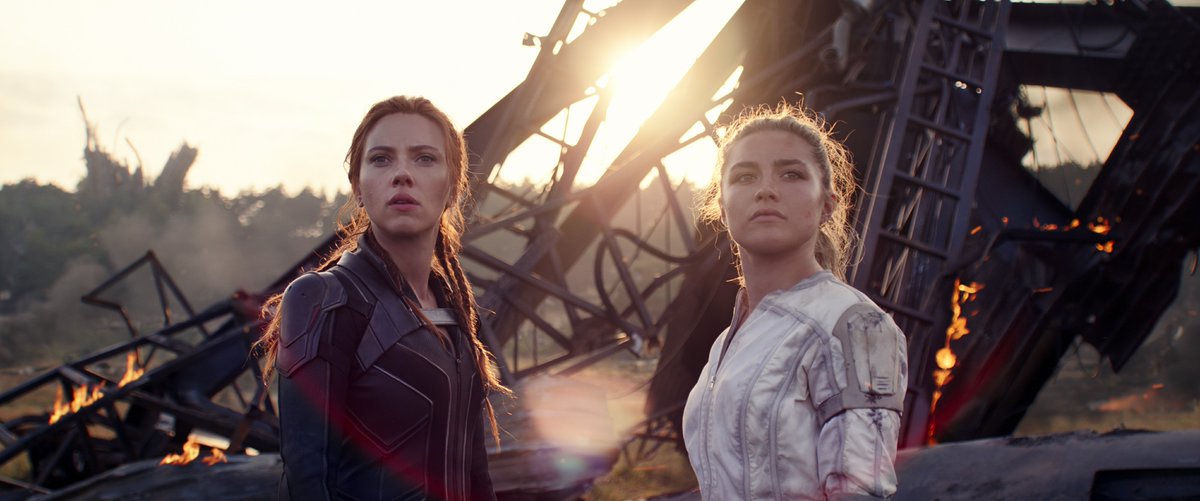 "Our goal was for them to feel satisfied with the story; that they could maybe have some resolution, I think, with this character's death, in a way.
It felt like people wanted that. We did feel that we had to honor her death. And honor it Black Widow surely will," Johansson said in an interview with Total Film.
Additionally, Scarlett Johansson says her Black Widow co-star Florence Pugh has a "really beautiful career ahead of her" as Yelena Belova / Black Widow is new to Marvel Cinematic Universe. "She's a very special person."
Pugh addresses potentially succeeding Johansson as the new Black Window, "Even though that's obviously where everybody wants to go and wants to think about — to think about what's next — this film never really felt like that was what it was trying to underline."
"What Yelena does is to kind of point out Natasha's pain. She's part of Natasha's history.
And I think that's why we get this opportunity to look into Natasha's history, because Yelena comes knocking, and says, 'Yo, let's deal with this pain,'" Pugh explained.
Johansson adds, "Belova is not just a carbon copy of her own character. She stands completely on her own. She's strong and different. She's so different [to] Natasha."
Black Widow takes place following the events of Captain America: Civil War, "Romanoff finds herself alone and forced to confront the darker parts of her ledger when a dangerous conspiracy with ties to her past arises.
Pursued by a force that will stop at nothing to bring her down, Natasha must deal with her history as a spy and the broken relationships left in her wake long before she became an Avenger."
The film introduces us to Romanoff's Russian family: A sister-figure, Yelena Belova; a father-figure and super-soldier counterpart to Captain America, Alexei Shostakov (David Harbour), and finally a seasoned spy trained in the Red Room as a Black Widow and a mother-figure to Romanoff and Belova, Melina Vostokoff (Rachel Weisz).
Directed by Cate Shortland, written by Jac Schaeffer and Ned Benson.
Produced by Marvel Studios' Kevin Feige and distributed by Walt Disney Studios Motion Pictures, it is intended to be the twenty-fourth film in the Marvel Cinematic Universe (MCU).
Filming took place from May to October, in Norway, Budapest, Morocco, Pinewood Studios in England, and in Macon, Georgia. The production officially wrapped in October 2019.
Black Widow will be the first film in Phase Four of MCU. It is scheduled to be released on July 9, 2021, simultaneously in theaters and through Disney+ with Premier Access. It was delayed multiple times from the original May 2020 release due to the 2019–20 coronavirus pandemic.