2K Games finally announced BioShock: The Collection, a remastered set of BioShock, BioShock 2 and BioShock Infinite.
"It's been nine years since Irrational Games and 2K took you on a terrifying journey to the depths of the underwater city of Rapture with BioShock.
Five years since you returned to Rapture in BioShock 2. Three years since you grabbed a skyhook and sailed across the floating city of Columbia in BioShock Infinite and you can relive these award-winning adventures or experience them for the very first time remastered for current-gen consoles and digital PC with BioShock: The Collection."
"Countless fans have asked for this since the PlayStation 4 and Xbox One arrived – and we listened! Working with Blind Squirrel Games, we've remastered BioShock, BioShock 2, and BioShock Infinite for PlayStation 4, Xbox One, and PC making them look better than ever.
BioShock: The Collection brings the three titles together for the first time, complete with all single-player DLC and a never-before-seen video series, 'Director's Commentary: Imagining BioShock,' which includes insights from Ken Levine.
The weapons, plasmids, levels, and character models that shocked you years ago have been reskinned and retextured to look better than ever. On top of that, all single-player DLC created for all three games comes loaded in one package.
The bundled content for BioShock: The Collection includes:
BioShock
• The video series, "Director's Commentary: Imagining BioShock," featuring Ken Levine, creative director on BioShock and BioShock Infinite and Shawn Robertson, animation lead on BioShock and animation director on BioShock Infinite.
• Museum of Orphaned Concepts: Walk through a Rapture-inspired virtual museum that gives you a behind-the-scenes look at discarded concepts that never made it into the original game.
• Challenge Rooms: Outside the story of BioShock, tackle puzzles, splicers and Big Daddies. And achievements, of course.
BioShock 2 (Multiplayer will not be included)
• Minerva's Den: A self-contained BioShock story, presenting a side of Rapture you've never seen before. Use expanded combat abilities with the experimental Ion Laser and chaotic Gravity Well Plasmid, unique to Minerva's Den, as you face off against the Lancer Big Daddy.
• Protector Trials: Take control of an Alpha Series Big Daddy woken out of hibernation just before the events of BioShock 2.
BioShock Infinite
• Burial at Sea – Episode 1 & 2 Add-On Packs: This major two-part DLC pack completes the BioShock trilogy by taking the series back to where it all began. Return to Rapture just before the events of the original BioShock!
• Clash in the Clouds Add-On Pack: Face 60 waves of challenges across four additional maps for leaderboard glory and unlock areas to explore in The Columbian Archaeological Society hub museum.
• Columbia's Finest Pack: Combines the contents of the Industrial Revolution Pack and the Upgrade Pack and includes 500 Silver Eagles, five Lock Picks, six unique Gear items, and two weapon upgrades: Comstock's China Broom Shotgun and Comstock's Eagle Eye Sniper Rifle.
The collection on PS4 and Xbox one will run at 1080p/60fps, PC gamers who already own BioShock, BioShock 2, and/or Minerva's Den on Steam, will be able to upgrade to the remastered version of the respective title(s) for free after release.
BioShock Infinite is not being remastered on PC because it already meets current-gen console standards and runs smoothly on high visual settings.
BioShock: The Collection for Xbox One, PlayStation 4, and PC will be available in North America on September 13, Australia on September 15, and internationally on September 16, 2016.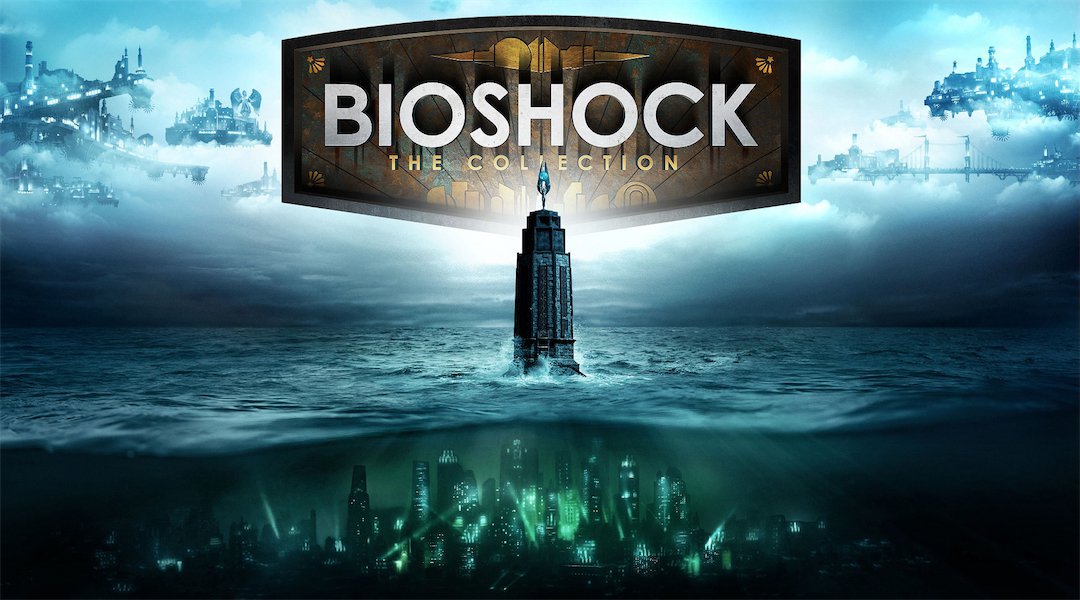 Like us on
Facebook
, follow us on 
Twitter
, subscribe to our
YouTube channel
, or add us to your circle on 
Google+
 to keep yourself updated on all the latest news around the web.