Paramount & Metro-Goldwyn-Mayer Pictures released a new trailer for Ben-Hur, an upcoming American historical epic action film.
It stars Jack Huston, Morgan Freeman, Toby Kebbell, Nazanin Boniadi and Rodrigo Santoro.
Directed by Timur Bekmambetov, written by Keith Clarke and John Ridley. Based on the 1880 novel Ben-Hur: A Tale of the Christ by Lew Wallace and has been termed a "re-adaptation", "reimagining" and "new interpretation" of the novel.
Prior film adaptations of the book include the 1925 and the 1959 films of same name.
Synopsis:
"A nobleman, Judah Ben-Hur (Jack Huston), is falsely accused of an assassination attempt by his childhood friend and adoptive brother Messala (Toby Kebbell).
He survives years of slavery under the Romans and attempts to get revenge by challenging his adoptive brother in a grand chariot race while being forever changed after a series of encounters with Jesus of Nazareth."
Ben-Hur is scheduled to be released on August 19, 2016 in 2D, 3D, RealD 3D and Digital 3D.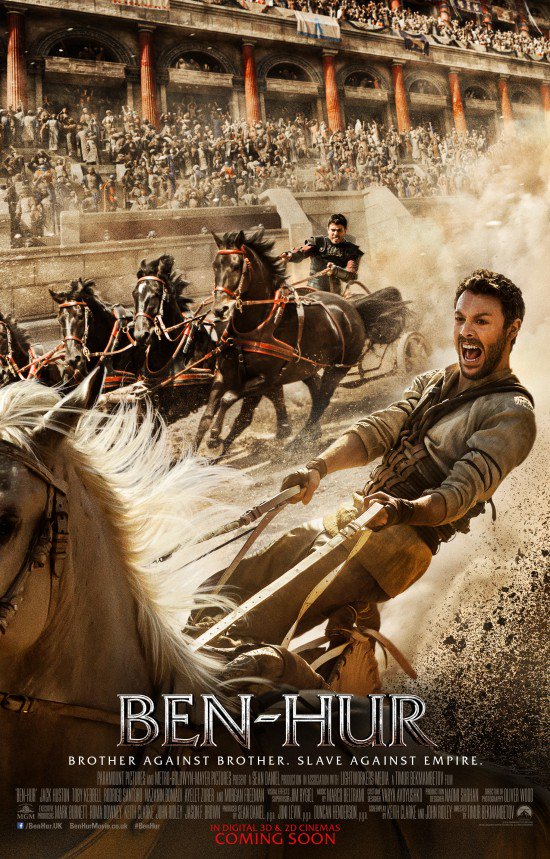 Like us on
Facebook
, follow us on 
Twitter
, subscribe to our
YouTube channel
, or add us to your circle on 
Google+
 to keep yourself updated on all the latest news around the web.