Electronic Arts & DICE debuted the gameplay trailer for their upcoming World War I first-person shooter, Battlefield 1.
DICE invites you to join a world of discovery and epic warfare through ever-changing battles only in Battlefield 1.
#Battlefield1 Gameplay Trailer

Pre-order now http://amzn.to/24yOW0q (US)
http://amzn.to/1T3feiU (UK)

Posted by Battlefield 1 on Sunday, June 12, 2016
Intuitive destruction and dynamic weather ensure that no battle is ever the same. For even more gameplay possibilities, carve a path through walls and buildings, take down your enemies in creative ways, and leave your mark on the terrain around you through intuitive destruction.
Through your actions, the pristine world around you will change into a battle-scarred landscape, changing the world forever.
With dynamic weather you will need to adapt your tactics to weather changes as the elements play a part in the battle. Playing the same map on a bright day, in heavy fog, or rain will impact what you see and hear, forcing you to adapt your play style on an ever-changing battlefield.
Operations introduces a completely new way to play multiplayer. In Battlefield 1 will you play a series of interconnected battles across multiple fronts.
Play a sequence of battles where your actions have consequences beyond a single match, as you try to conquer territory or push back your attackers.
At those times when you feel all is lost, call in the Behemoths – the largest fully player-controlled vehicles ever seen in Battlefield. Roam the battlefield and rain fire on your enemy to break their defenses.
All-out war never felt so epic. Take control of the Armored Train, Air Ship, or the Battleship to dominate the battlefield across land, air, and sea.
"With Battlefield 1 we're looking to deliver the most dynamic shooter ever. We want to make sure that no battle is ever the same for the players, and with the introduction of Operations, we're giving the fans variety for game play and creativity," said Aleksander Grøndal, Senior Producer, DICE.
"Plus, with the new Behemoths, only in Battlefield 1 can you bring an Air Ship to a dogfight."
The open beta for Battlefield 1 will be live later this summer, sign up now to become a Battlefield Insider and get early access to beta.
Battlefield 1 is set to launch worldwide on October 21, 2016 for PC, PlayStation 4 and Xbox One.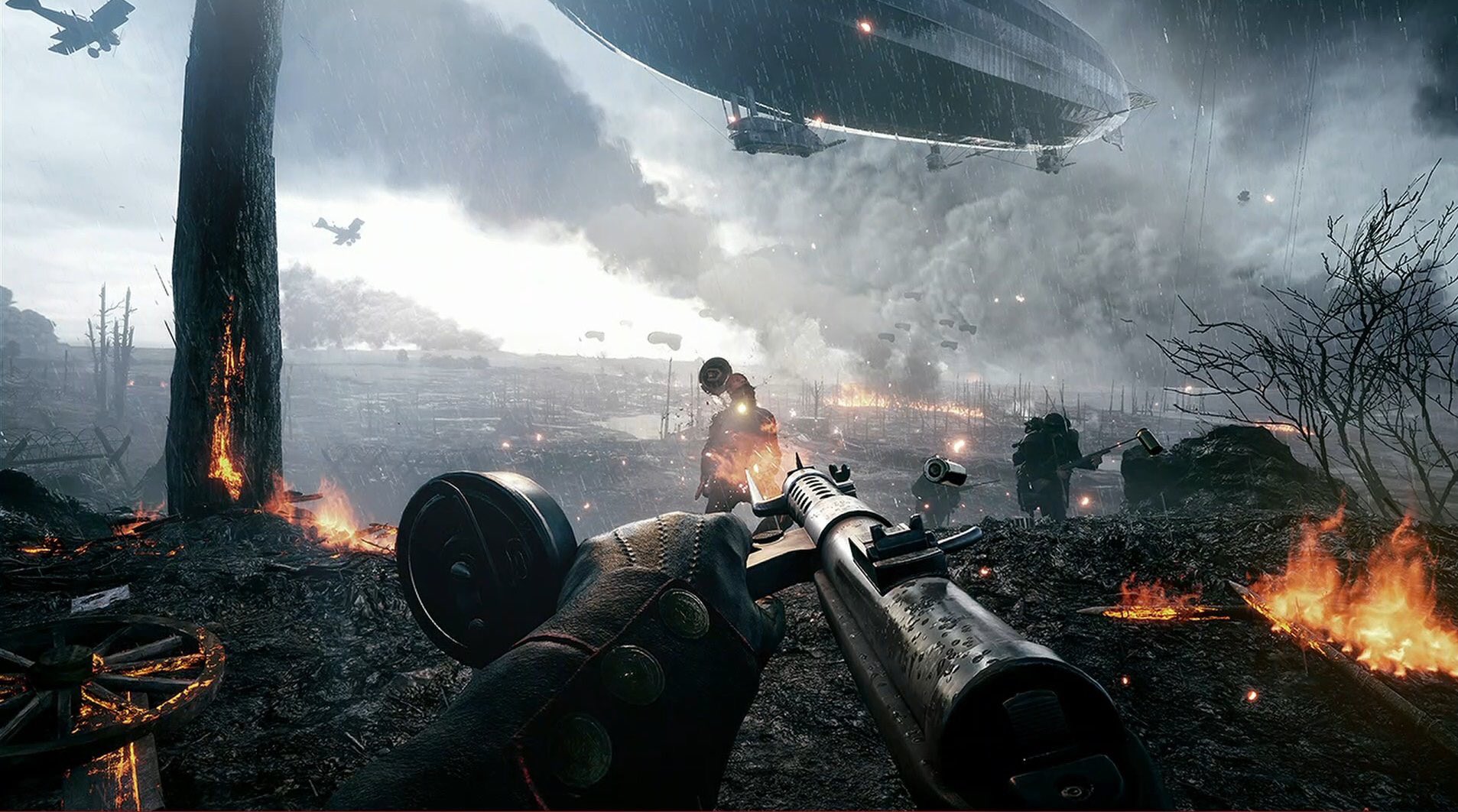 Like us on
Facebook
, follow us on 
Twitter
, subscribe to our
YouTube channel
, or add us to your circle on 
Google+
 to keep yourself updated on all the latest news around the web.